By Thomas Klütsch Thomas is Product Manager at EBF, a key interface between various teams. He plans, coordinates, and budgets many EBF projects, developing them continuously to ensure that they meet our exacting quality standards and the requirements of our customers.
Nowadays, calls are often made using mobile devices – as employees are on the road or working from home, or because offices no longer have fixed equipment. But there are two core problems that will certainly be familiar to many: You receive a call from a contact within your own company, but only the number is displayed. And the contact data you need to call a colleague is often unavailable, as it is obsolete, incomplete, or unavailable offline.
The new app from EBF solves precisely these problems: EBF Contacts makes the Global Address List for a company available on iOS devices, improving connections between employees. And now we would like to provide you with a detailed introduction to this app.
In principle, EBF Contacts is a mobile address book for iOS devices. The app creates a connection to the corporate address book, to Exchange O365 or to an Exchange On-Premise Server, and exports the contact data. The contacts are stored locally on the mobile device and are synchronized regularly. And this entails a host of benefits:
All contacts from the corporate address book can be displayed with details such as profile picture, telephone number, e-mail address, position, and manager. The data is always up-to-date and is also available offline.
You can search for colleagues by name, company, e-mail address, or telephone number.
The name is visible when receiving calls from internal contacts – no need for you to store this in advance.
Great added value, every day
With remote work becoming more common, we frequently notice processes that are long-winded or that do not even function properly. This represents significantly restricted productivity and satisfaction, resulting in a host of Support queries.
It is critical to address the challenges of our customers and develop solutions, which improve the user experience for mobile working and relieve the burden on IT. And all the while retaining the highest level of security. EBF Contacts stores corporate contacts securely with encryption on the smartphone – using password, face ID, or touch ID.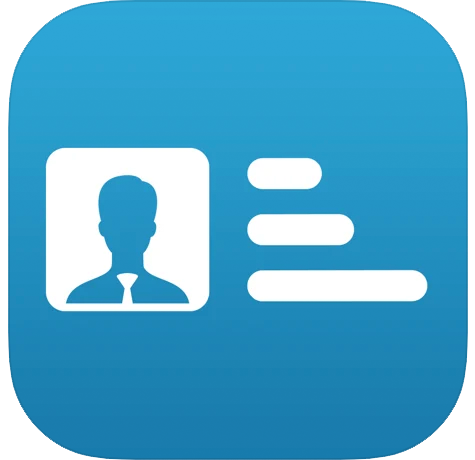 Would you like to
test the app for free?
EBF Contacts solves countless challenges and provides a wonderful level of user convenience. Say goodbye to the frustration of missing or obsolete contact data – even in offline mode. No more uncertainty with internal calls. No laborious searching for managers.
Please contact us if you would like to find out more.