Unified Endpoint Management – for flexible access to apps from mobile devices
EBF is a VCPP (VMware Cloud Provider Program) professional partner for VMware, one of the leading software manufacturers in the field of corporate digitalization and a leading supplier of Unified Endpoint Management (UEM) systems. The VMware Workspace ONE UEM solution is an intelligent platform that allows you to manage all your end devices, apps, and content, and thus supports the digitalization of the workplace. UEM can guarantee that all end devices are not only secure, but also compliant, allowing your employees a flexible approach to working, backed up by impressive ease of use – all with a manageable workload for your IT team. UEM has three key elements: Mobile Device Management, Mobile Content Management, and Mobile Application Management.
EBF is an experienced VMware partner
We can help you install VMware Workspace ONE and we will be here for you in each and every project phase – from conception, through implementation, right up to rollout and support. Our expertise is at your disposal. We have in-depth knowledge of the platform, work closely with VMware, and have successfully completed many projects together. We are currently responsible for operating and supporting over 80,000 devices using the VMware solution. Make the most of our expertise, while you concentrate on your core business areas.
Components of VMware Workspace ONE
Mobile Device Management can be used to manage and protect your devices from a central location – whether Windows, Android, MacOS, or iOS, allowing you to:
define security policies
set up and roll out devices
gain an overview of device stocks and their status
provide remote support and troubleshooting.
Mobile Content Management
Mobile Content Management offers your employees secure access to files – any time, any place – depending on their position in the company, giving them the ability to:
send files in line with data protection regulations
edit Office documents
comment on pdf files
save files as favorites
access favorites offline.
Mobile Application Management
Mobile Application Management allows you to manage the entire app lifecycle securely and efficiently. VMware Workspace ONE also offers secure apps for e-mail, calendars, contacts, and internet browsing, guaranteeing impressive ease of use and extremely high security standards, and improving productivity in the process.
VMware Workspace ONE makes sure that only authorized users with authorized devices can access your company data. By assessing the authentication context, you can decide whether to apply multi-factor authentication to ensure a high level of security or single sign-on to ensure ease of use.
The choice is yours:
cloud-based hosting or installation in your computer center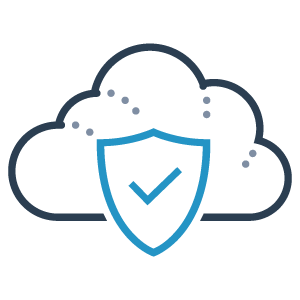 You can use VMware Workspace ONE as a cloud solution – hosted in a secure computer center, on a private cloud, or on a public cloud. You will enjoy a reliable service, excellent availability and stability.
Or you could opt for the on-premise alternative, where you keep full control of your IT landscape. We will ensure that your chosen solution is installed seamlessly in your own computer centers in line with your requirements.
Get in touch if you'd like to know more about VMware Workspace ONE or other Digital Workplace solutions. We will be delighted to advise you and put together a package tailored to your specific needs.