In our annual review, we look back over the last twelve months and summarize important developments and topics of the special year 2020 for you – and point to helpful resources on the topics.
The homeoffice as a regular working model
The coronavirus outbreak had a major impact on the everyday working lives of companies and their employees – and continues to do so today. As a Bitkom study found out, one in four employees currently works from a homeoffice. Some companies had already established structures for this beforehand. Others had to find ways to enable employees to work from home overnight. Overall, COVID-19 has driven digitization forward in all companies and, above all, shown the skeptics: Working from home works and can make sense. After all, the homeoffice model – if set up correctly – brings many advantages for employees and also companies: Flexibility, ease of use, and increased productivity lead to happier employees who achieve better and more efficient results. That's why, even after COVID-19, many employees want to continue working from their homeoffices regularly – or at least want the option.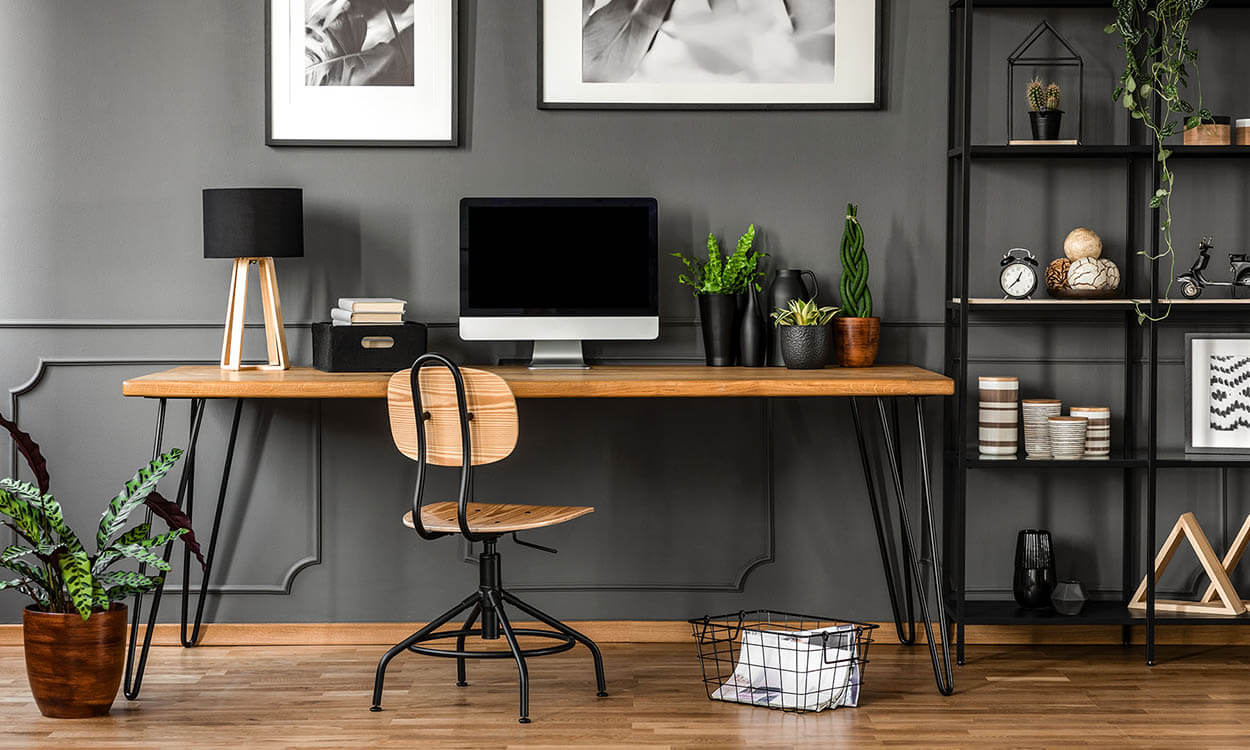 What should you look for when implementing a homeoffice? What are the success factors of a digital workplace? We have summarized all of that in our Whitepaper.

Get Whitepaper

Video conferencing solutions and stable connections - as important as never before
Face-to-face exchanges, meetings, events, and trade fairs are important contact options in the everyday working lives of many employees – and suddenly became largely impossible overnight. Video conferencing and communication solutions such as Zoom or Microsoft Teams were, therefore, busier than ever before and became an essential means of communication for many.
In the process, a well-known problem became apparent: Connection quality is still poor in many regions. Unreliable accessibility and reduced picture and sound quality or even aborted video meetings were the result. This significantly lowers productivity when working. The remedy is provided by solutions that companies usually use for a different purpose: VPN solutions. Some providers include additional functions that not only ensure security but also cushion connection problems.
Scalable cloud solutions offer flexibility
The Corona pandemic has once again highlighted the advantages of operating solutions from the cloud. Since many more employees than usual suddenly had to access servers and applications, unplanned workload peaks occurred time and again. Long waiting times and limited productivity were the result. Rapid scaling of the systems was necessary to ensure that sufficient capacity was available. And this is usually much easier to achieve through cloud operation. The Coronavirus pandemic has therefore also led to the advantages of cloud solutions being made clear and hurdles and reservations about their use being lowered. However, if these still exist, we will be happy to advise you.
Threats increase and require more mobile security
The ad-hoc move to the home office has also exacerbated IT security threats. The devices, applications, accesses, and connections of many employees were not adequately secured at the home office and have provided new gateways for intrusion. Cybercriminals took advantage of this and significantly increased the number of attacks this year – as well as the number of new attack methods. Therefore, intelligent protection and also the sensitization of employees when working on the move is and remains enormously important.
Product releases brought new features
Operating system releases have continued to bring change this year: Apple introduced new features that contribute to better data security and privacy, as well as a better user experience – some of which can be achieved through settings in the UEM system.
And Android R – the new operating system version from Google – also brought a change in device management for companies that provide their employees with company devices, allow their private use and use Android Enterprise: Instead of the "Work Profile on Fully Managed Device", the "Enhanced Work Profile" was introduced, which allows significantly fewer management options in private use and gives users more privacy.
The year 2020 was also a very special one for EBF. Due to strong growth in recent years, we moved to a larger offices space in the same building in the spring. The entire EBF team is very happy about the large and modern offices, which offer a nice working atmosphere as well as plenty of space for meetings, breaks and also sports sessions.
Unfortunately, however, we have only been able to enjoy this rarely and never together. This is because, since March, all EBF employees have been working largely from their home offices to reduce the risk of infection. As experts in the digital workplace, we were technically very well prepared for this. All colleagues were able to continue operations smoothly from home, even at short notice. But of course, we also had to develop new routines and processes for the holistic home office and noticed how much personal contact with colleagues, partners and customers was missing.
This year, however, new formats and opportunities have emerged that are more than just emergency solutions. For example, in September, some EBF colleagues participated in B2Mission, which replaced the annual B2Run company run. Here, colleagues were able to solve various sporting challenges together, but in a Corona-compliant manner, thus strengthening team spirit. A continuation is already planned for next year.
And of course, this year we also continued to work on our solutions and products, as well as on existing and new partnerships, so that we can continue to help our customers with their challenges around the Digital Workplace. We look forward to continuing to serve you as a competent and reliable partner and expert in the new year.
The EBF team wishes you a Merry Christmas and a Happy New Year! Stay healthy!