The corona crisis has also brought about some changes for EBF: To protect against the virus, all employees have been working from their home offices for several weeks now – from IT consultants and account managers, who are otherwise often on site at the customer's premises, to accountants and developers, who usually work in the office. As an IT service provider, EBF was, both technically and organizationally, well prepared for the full range of work from the home office (read more in this blog article), and offered home office opportunities even before COVID19. Therefore, the changeover also worked smoothly on an ad hoc basis and all customers could continue to be supported remotely. Nevertheless, working from home permanently was new for many of us. And of course, we also had to develop a plan B for some processes that could not be transferred 1:1 to the home office, and we also had to rethink the issues of employee management and motivation. The past few weeks have been a new challenge for all employees and managers and have brought many new experiences.
EBF colleagues report on their experiences of eleven weeks in the home office and the EBF's measures – today it's about Viviane Linne.
As an IT project manager, Viviane Linne is responsible for the planning, control and quality assurance of internal and external projects – from planning the deployment of consultants at customers, to project coordination and performance monitoring. Her responsibilities also include the management of test equipment and the management of the EBF vehicle fleet. She works together with EBF colleagues from the Sales, Consulting and Support departments as well as with contact persons on the customer side and is therefore the interface between different parties. She has been working at EBF for just over a year and a half. Before the Corona crisis, she only worked from home when needed, partly because her position required office presence – until now, at least.
What does a typical working day look like for you in the
home office

?
At first, I get up a bit later than I would if I had to drive to the office. After all, there's no need for the commute. Every morning, my team has a check-in call, in which the tasks of the day are briefly discussed, but there is also room for private exchange. Afterwards I start with my daily tasks as I would do it in the office – e.g. I first get an overview of current requests in our ticket system. I always take my lunch break a little later than in the office. Shortly before the end of the day, I have a check-out call with the team.
How has your work for
EBF

changed? 
My administrative tasks, in particular, can also be done well by e-mail or telephone, so that hardly anything has changed. Even service providers we work with – such as our leasing partner for the car fleet – have digitalized their contact options so that cooperation continues to run smoothly. Some of my other tasks have even been partially eliminated by Corona. For example, business trips are currently not possible, so I don't have to worry about assigning our pool vehicles to consultants.
Basically, many processes simply take longer because they require more coordination, nvolve more people than usual or because we have to improvise. And we are dependent on the patience and willingness of our colleagues to do tasks that they don't usually have to do. However, this has worked well so far, as the EBF is generally very cohesive.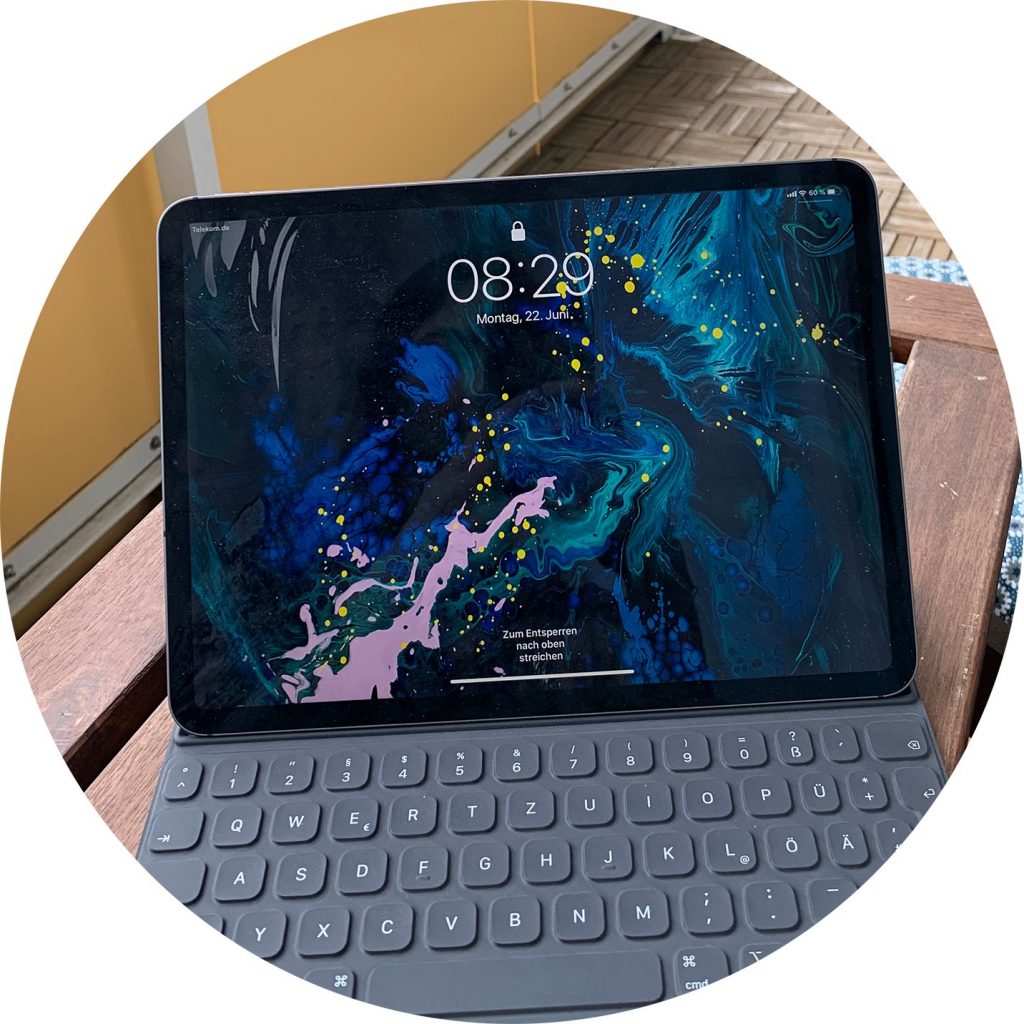 What works well, where do you still face
challenges

?
I have also created a good working atmosphere at home. In addition to my laptop, I was able to take home a screen, mouse and keyboard from the office, so I didn't have to buy anything privately.
The challenge for me is that in the home office the boundaries between work and leisure time are becoming increasingly blurred and I often simply like to work longer hours because there have been few opportunities for leisure time activities in recent weeks. In the office my working day is much more structured.
There are also small challenges in some areas of work that simply can't be done from home. Important documents are still sent to the office by mail and hardware that the consultants need for their work is located in our office and cannot be managed from my apartment. But we have found a good solution for this. A colleague who has a company car works from the office one day a week and takes over these tasks or scans important documents, for example, so that I can then process them digitally. In this way, we also ensure that nobody has to use public transport and risks infection.
How do you keep in touch with your
team / colleagues

?
Through the daily check-in and check-out call there is enough room for private and professional exchange. With some colleagues there is also a regular "remote lunch", where we spend the lunch break together digitally. Furthermore, I try to conduct almost every meeting as a video call so that I can "see" my colleagues regularly.
What do you take away from the
situation

?
I and the rest of my team would like to establish regular home office days after the coronavirus. We haven't had that in this form yet. Because we are already noticing that sometimes you can work more concentrated in the home office than in the office. This is particularly important for creative tasks.
Are you looking forward to returning to the
office

or do you like working from the

home office

?
Of course, I'm looking forward to returning to the office. I simply like the atmosphere in the office with the personal contact to colleagues, because this is also an important part of my everyday work and the corporate culture of EBF.
More Employees Experience
How have other EBF staff experienced the work from the home office? You can read the experiences of Martin Pudler, IT consultant, in the next blog article.