Digital learning at school
Children and young people today usually grow up with mobile devices such as smartphones, tablets, and laptops as a matter of course. These devices also offer a wide range of possibilities for today's modern teaching: new learning methods, faster exchange of knowledge, more productive work, and even entirely digital teaching, as was necessary during the Corona crisis. It is also important that students learn how to use the devices and technologies, as it is impossible to imagine everyday life without them. Nevertheless, mobile devices should not become a distraction for children and young people – the right balance is important here.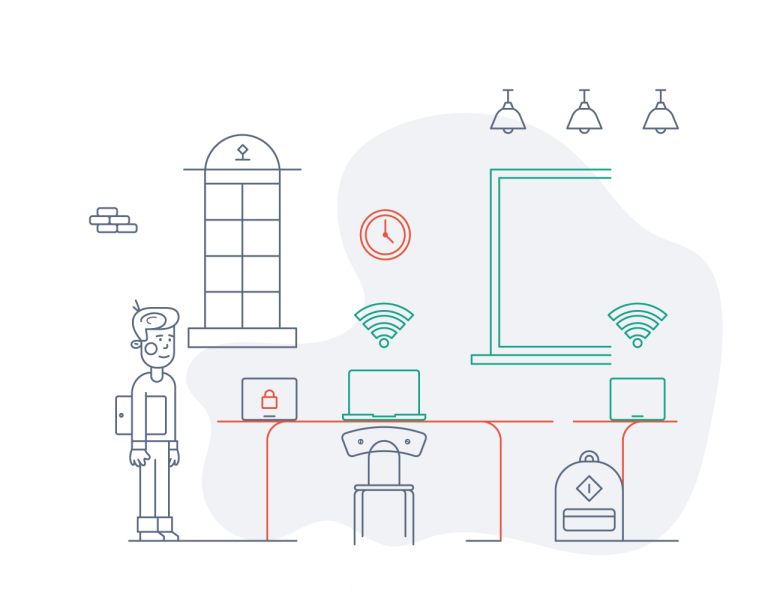 Enabling digital teaching
A central prerequisite for digital learning and digital teaching is the use of mobile devices. There are various providers whose solutions can be used for educational purposes. Apple's devices are particularly suitable for this purpose, however, as they are very intuitive to use and the hardware and software are very reliable.
But even these devices must first be purchased, set up, and secured. Finally, they must be equipped with the necessary apps and data for teaching and independent learning. And these must then be available individually and protected against unauthorized access.
This often poses challenges for IT managers – especially when these tasks are added to the stressful everyday school life and require skills that are not usually part of the teachers' area of responsibility.
Jamf School:

Easy management of Apple devices
Jamf School is a mobile device management solution that helps educational institutions use Apple mobile devices.
Using the Jamf School platform, administrators can remotely set up, manage, and enforce security policies on Apple devices such as iPads and Macs. Teachers then can distribute teaching materials to different classes. The user interface is especially intuitive.
Jamf School is suitable for all types of educational institutions – regardless of the number of students or devices.
What tasks can be done with
Jamf School
With Jamf School, administrators can equip Apple devices with relevant security settings, apps, and data and define which user gets which access rights.
Status information on active devices, users, and apps can be retrieved in clearly arranged dashboards and possible sources of problems can be identified. Administrators are also notified if devices have been damaged or other hardware and software problems occur.
Teachers can easily upload lesson content via drag and drop, distribute it to groups and classes, and manage it at any time. Individual students are stored with a profile and can be assigned to different groups, for which corresponding roles and permissions are stored. Thus, each child can only open and edit those materials that are relevant to him/her.
The quality of the network connection does not play a predominant role in access. A cache can be used to prevent slowdowns, e.g. if several students access a file at the same time.
Apps for teachers, parents, and students
Jamf School provides three apps that provide teachers, students, and parents with helpful features.
The Jamf School Teacher App offers teachers various ways to deliver content, create a focused learning environment, and support students in their learning. These include, among others:
Temporarily limiting the functionality of student devices during class (e.g., muting notifications, locking camera, social media, and Internet browser)
Retrieval of general information of the student devices (e.g. battery status)
Tips and professional articles about digital teaching
Chat function to answer student questions
With the Jamf School Parent App, parents get the opportunity to influence their children's media consumption:
Restrictions on the use of games, apps or social networks – also depending on certain times of day
Possibility of using a tracking service that notifies parents when their child has arrived at school or home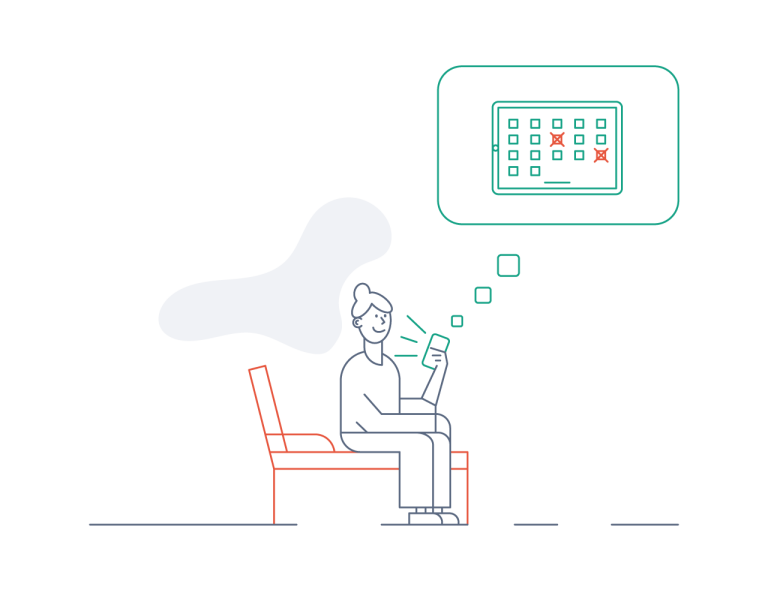 With the Jamf School Student app, students can install independently approved apps or create and edit personal documents stored in their iCloud after receiving their mobile devices. They can also exchange messages with teachers and ask questions. The "raise your hand" feature makes it easy for them to draw attention to themselves in digital classes.
Jamf School

Consulting, implementation and support
As a Managed Service Provider & Silver Reseller of Jamf, EBF supports you with the introduction of Jamf School as well as with the implementation into your IT landscape.
Our certified consultants are available to support you and your IT at any time. We know the possibilities and functionalities of Jamf School very well and work closely with the manufacturer. This enables us to work together with the manufacturer to develop appropriate solutions for you, even for individual functional requests.
Contact us to learn more about Jamf School or other Digital Workplace solutions. We will be happy to advise you and provide you with an individual offer.