Automated migration of UEM/EMM systems
How to change a
Unified Endpoint Management system
Already using a Unified Endpoint Management system to manage devices in your company, but you'd like to switch to another system or from an on-premise to a cloud solution? But switching seems like far too much effort? We have come up with the perfect solution for your needs: the EBF Onboarder.
Migrate to
leading UEM solutions
EBF Onboarder provides a largely automated method for switching to leading UEM solutions offered by MobileIron, Microsoft, VMware, BlackBerry, IBM and Jamf Pro. The migration process can be initiated from a range of different systems, such as Cisco Meraki, Citrix XenMobile, Good, jamf, Sophos, or Soti, plus MaaS360, BlackBerry® UEM, VMware Workspace ONE, Microsoft Intune, or MobileIron. It even supports switching from an on-premise to a cloud solution.
The EBF Onboarder migrates devices from the source to the target system. This ensures a smooth transition in a very short timescale, with minimal effort for your IT team.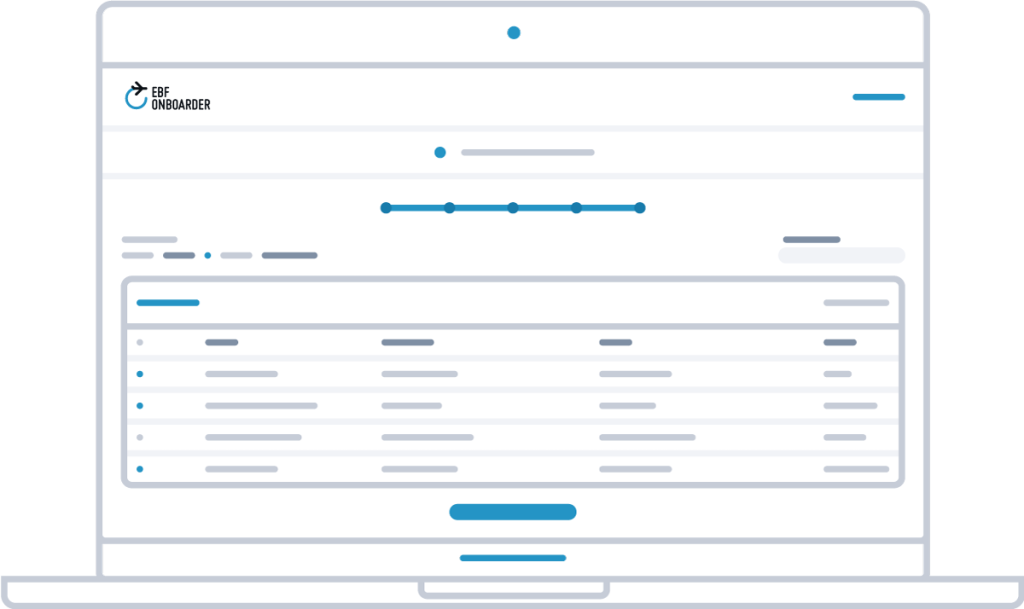 Your IT team can use the EBF Onboarder platform to prepare quickly and easily for the migration process and select the devices to be migrated.
The IT team notify the users that the migration process is ready to proceed.
The users can then initiate the process at a time of their choosing via a clear and intuitive interface.
Your IT department can view the migration status at any point during the proceedings.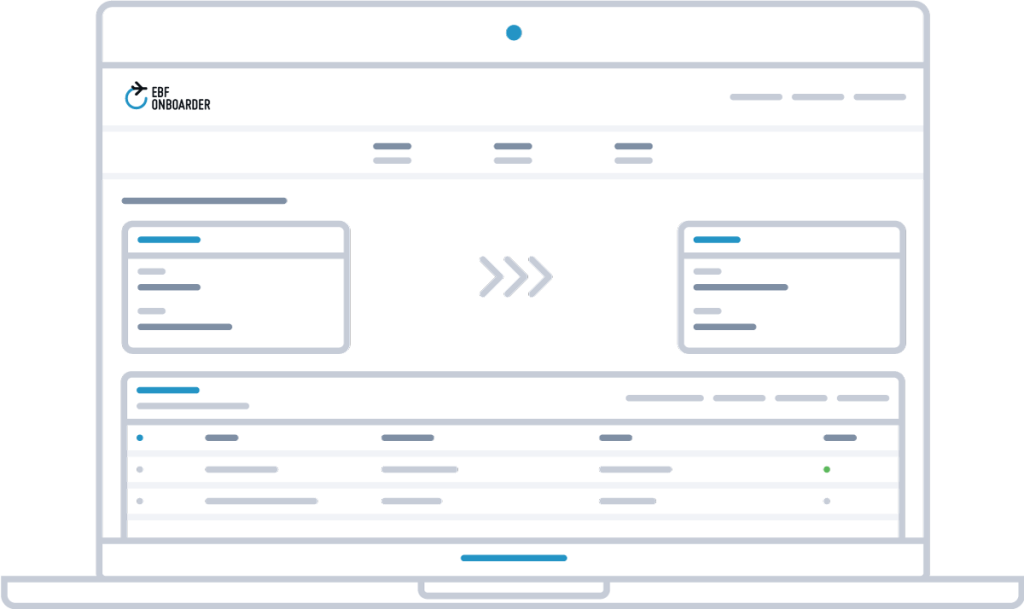 Advantages of the
EBF Onboarder
The automated migration requires little support from your IT department.
The migration succeeds within a short time – even with large quantities of devices.
You save costs due to low personnel costs, downtimes and risks of errors.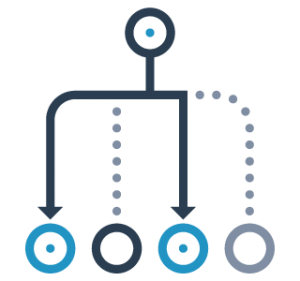 Your IT department always has an overview of the migration status.
"The EBF Onboarder is the simple way to execute an MDM migration. It is a great solution, especially for iOS devices, for which remote support options are very limited."
"The migration with EBF Onboarder was very user-friendly and enabled us to migrate users remotely without any major problems."
"The EBF migration tool saved us a lot of time and effort! We liked the way we could deploy in a controlled manner, either geographically or by function. We are grateful for the support from EBF, when we requested changes or when we had any problems."
Contact us, if you have any questions. We will be happy to advise you and provide you with a customised quote.