This is how digitization

becomes a success in schools
Thanks to EBF and Jamf School, remote schooling at the St. Thomas More School was implemented smoothly and quickly.
Director of Educational Technology, St. Thomas More School
This school year would not have been possible without the dedicated support of the teams at both Jamf and EBF. Their professional partnership with our school ensured that we were in the best position possible to start a school year filled with much uncertainty. Their commitment guaranteed a smooth transition to a technological environment that streamlined our resources, reduced time managing our infrastructure and provided us with the digital tools to best meet the needs of our students and teachers.
Due to the pandemic, teaching had to be possible digitally in the shortest possible time and a switch had to be made from a local Jamf Pro to a cloud Jamf School version.
We were able to set up the new Jamf School instance, make the change and identify many ways in which administrators can reduce manual effort.
After only six weeks, homeschooling lessons could begin – and digital formats can also be integrated into the school concept in the future if required.
Digital schools are the future
St. Thomas More School in Allentown, Pennsylvania, USA, has recognized the importance of digitalization for schools early on. Already in 2006, the school has started an "Information Technology Pilot Program", and introduced laptops, interactive whiteboards, and tablets. Today the school has equipped its 500 students and 45 teachers with around 600 Apple devices, primarily iPad devices, which complement the school's hardware pool.
The students – from preschool age to middle school – are using the devices to create multimedia content, learn how to code or produce animation and videos, among other things. Even exploring 3D printing technologies and developing their own online game is part of the curriculum. The school is committed to preparing students for the challenges of the 21st century and believes it is important for kids to learn how to use digital devices early on and how to use them smartly.
To manage the iPad devices, the Jamf Pro Mobile Device Management (MDM) system, which is exclusively specialized on Apple devices, was used and installed in the school's data center. Thanks to the solution, Tracy Sell, Director of Educational Technology, and her team were able to easily configure the devices and equip them with relevant data and applications. Students and teachers were able to implement the devices into their classrooms in a useful way.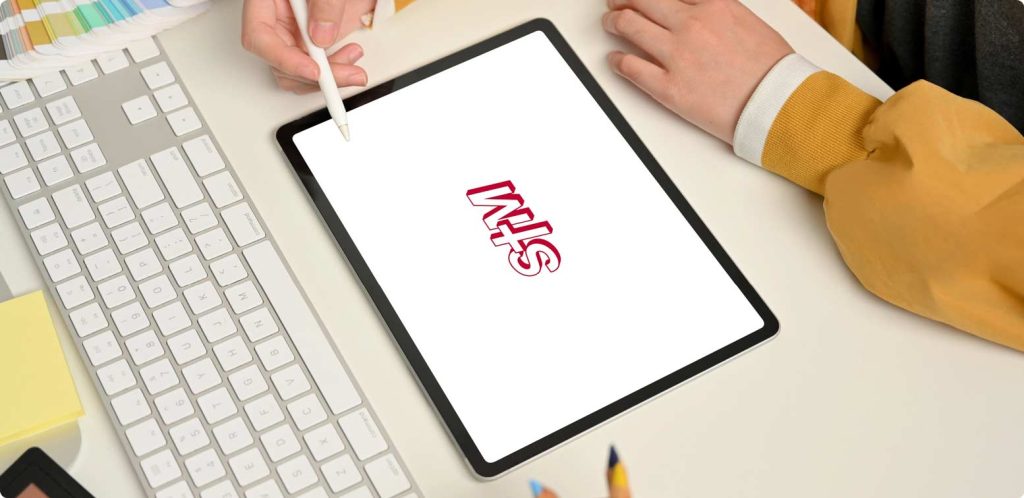 COVID-19 requires quick acting
But then the COVID-19 crisis appeared in 2020 and made it necessary to switch all school activities completely to remote schooling, basically overnight. This was a huge challenge for everyone involved. Learning and teaching suddenly had to take place in a completely different environment and under completely different conditions. This not only required new learning concepts but also needed, above all, technologies that made entirely digital teaching possible.
That was a challenge at the St. Thomas More School, which unlike many other schools, was technically very well positioned, however the on-premise version of Jamf Pro was inaccessible from home. The instance was configured in a way that students and teachers could only access it when they were connected to the school's network – protected by a firewall. For regular school operations, this was suitable and provided both a high level of security as well as convenient deployment of all services and apps. But remote schooling was not possible this way.
Highly satisfied with the performance of the Jamf platform, the school decided to move from an on-premise to a cloud version and, at the same time, to switch from Jamf Pro to Jamf School – a solution that is even more focused on the needs of students, parents and teachers. Jamf School offers – in addition to the services already available through Jamf Pro – for example, an additional service for parents that allows them to restrict access to installed applications, such as social media apps, on privately purchased devices. In this way, they ensure that children can work with their device in a focused manner at certain times of the day.
But how should Jamf School be configured and a migration to Jamf School succeed without access to the existing Jamf Pro instance? Without much effort and within a few weeks? After all, St. Thomas More School could not and did not want to do without digital applications in such a challenging year like 2020. Students needed to be able to continue their education right at the start of school after the summer vacations. Fast action was therefore required to get a fully digital school operation up and running.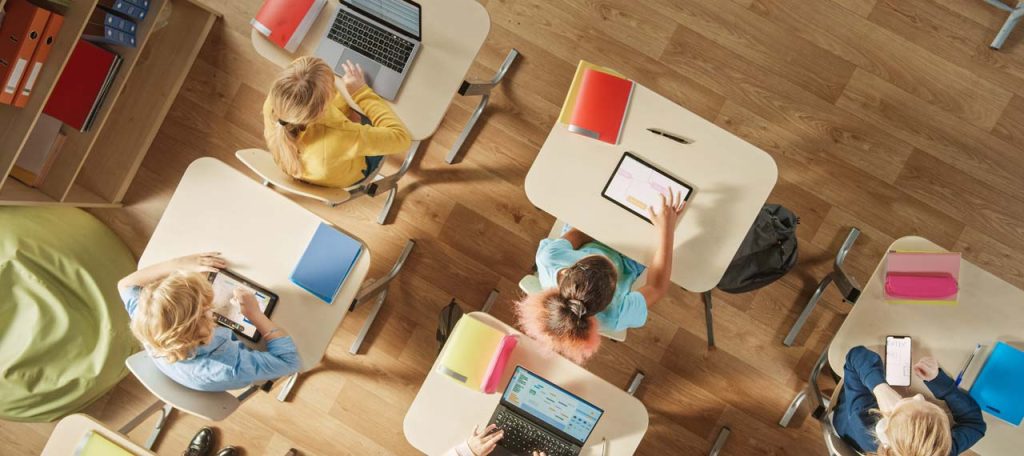 EBF's deep expertise in the mobility environment and its high level of agility enable the company to effectively address specific challenges such as those faced by St. Thomas More School. The EBF team knows exactly what is important, can identify possible obstacles in advance, and develop solutions for complex requirements in the shortest possible time. The experts draw on numerous experiences, a broad network, their own products, and their professional service expertise.
EBF did not just help the school set up the new Jamf School instance and manage the change, but also identified many ways for the technology staff to save manual effort. Not only during the migration process but in the future as well. Within just a few weeks, St. Thomas More School and EBF had a great collaboration to implement the new Mobile Device Management Jamf School system accessible from the internet by both students and teachers.
Preparing the new Jamf School instance
To facilitate the work of their administrators, in the St. Thomas More School, the new Jamf School instance was supposed to be set up as much as possible in the same way as the old Jamf Pro version. However, due to the unavailability of external access, it was only possible to securely view the system settings by using a roundabout approach and then map them to the new Jamf School instance. It was also not possible to reproduce every configuration 1:1. EBF, therefore, established some exceptional approaches so that a comparable administration was still possible.
Automating workflows with Apple School Manager
The everyday school life at the St. Thomas More School is full of change: at the beginning of each school year, new students join the school, others leave, and all students change grades. Even during the school year, promotions, moves, and the like lead to some changes. For the school's technology team, this means work: new devices have to be distributed, old ones taken back. Applications must be reassigned or provided with updates. Both student and teacher accounts need to be updated.
Jamf's MDM can be extremely useful in this regard when all of the features are used. While St. Thomas More School had been successful with iPad devices thus far, there was still untapped education potential that required planning. The experts at EBF suggested improvements from account sync method to exporting of data. When fully integrated with Apple School Manager and Student Information System data, the Jamf School platform is able to streamline many of the former manual processes.
Based on the concept and documentation from EBF, and thanks to a successful collaboration between the school's administrators and Apple, the necessary data was exported from the Student Information System and imported into the Apple School Manager in the next step. From now on, all accounts and classes can be managed here – with automatic synchronization to the Jamf School instance, which would otherwise have required a lot of manual work.
The EBF team helped the school's technology team to configure Apple School Manager, then created the new Jamf School profiles and grouped them into smart-groups according to their grades. This ensured that all students and teachers had access to relevant applications and data after the migration. Completely individually – depending on grade and class.
Migration of the devices with the Apple School Manager and EBF Onboarder
For the actual migration process of the student devices, the Apple School Manager was leveraged. It allows devices to be reconfigured from scratch and connected to a Mobile Device Management system upon re-deployment – without the need for any manual steps. The EBF experts prepared the Automated Enrollment and moved the devices to the new Jamf School system in Apple School Manager. This allowed the school's administrator to wipe all devices, resulting in an automatic enrollment at the new Jamf School server. The Apple School Manager and Automated Enrollment were saving a lot of manual steps during the migration but will also help the administrators save a lot of effort when distributing new devices in the future.
For the teachers' devices, EBF was even able to manage the migration process without resetting the devices, ensuring that their data was still automatically available after the migration: Here, EBF used a solution developed specifically for such scenarios, the EBF Onboarder. The tool makes it possible to migrate devices from one MDM to another in a largely automated manner, without much effort for administrators and users. Since access to the source system would also have been necessary for this, EBF used another feature of the Onboarder as a workaround and solved the problem via a bulk import of the teacher's email addresses.
Extensive testing and successful remote schooling
Due to the many specific requirements, an initial test phase was of particular importance. Together with the school's technology team, EBF tested all settings and processes to ensure that the migration would be carried out seamlessly and that both the management of the devices as well as digital teaching and learning would be possible as desired afterward.
This made it possible to successfully complete the project within six weeks. Both students and teachers at the St. Thomas More School were able to learn remotely right after the summer vacations. Since then, they always have the option of learning remotely and can hold school lessons at home just as successfully as in classrooms. The school is now well equipped for the future and can incorporate digital formats into the school concept – whenever it makes sense or is necessary.
We are happy to help you with your project
Contact us, we will discuss upcoming projects with you without obligation.
Why is Jamf School such a
good fit for schools?
Jamf School enables school administrators to remotely set up, manage, secure and equip Apple devices with relevant data and applications, and provide teachers and students with different access rights. Teachers can easily distribute educational materials to their classes through Jamf School Teacher App, create a concentrated learning atmosphere by temporarily limiting the range of functions during lessons, and help students learn. Parents can ensure their children can learn without distractions at specific times of the day through the Jamf School Parent App, on privately purchased devices. Students have access to all relevant applications and documents through the Jamf School Student App and can use and edit them independently. And through various functions, they can contact the teachers for help.