Optimal management of Apple devices
Jamf is a specialized in the management of Apple devices. The company offers different Mobile Device Management solutions tailored to the needs of large corporations, mid-sized and small businesses and schools. Jamf interacts with Apple technologies in the best possible way and supports all integrated functions and interfaces that Apple operating systems offer for device management in a special way. New features for iOS, iPadOS and macOS will be made available on the same day. But before and during the implementation of the solutions there are a few things to consider in order to take advantage of the benefits the platform offers.
As a Solution Partner, Managed Service Provider and Silver Reseller of Jamf and a long-time expert in the Digital Workplace area, we have the necessary know-how to introduce Jamf technologies smoothly and profitably in your company. Whether it's Jamf Pro for large enterprises, Jamf Now for small businesses, Jamf School for schools or the complementary technologies Jamf Connect and Jamf Protect. We understand the Jamf portfolio and work closely with the manufacturer to best meet your needs. This allows us to take your management of iOS, iPadOS and macOS devices to the next level and get the most out of the technologies. And of course, we also know how to best combine this with managing non-Apple devices.
If you want to change your UEM system, we help you with our EBF Onboarder to carry out the migration to Jamf largely automated. As part of our Professional Services, we can also handle the configuration of the source and target systems for you.
We can take over extensive Managed Services for you to relieve your IT. We can take on demanding tasks such as managing the Volume Purchase Program, implementing the Device Enrollment Program or changing configurations, users and applications for you.
Learn more about our Managed Services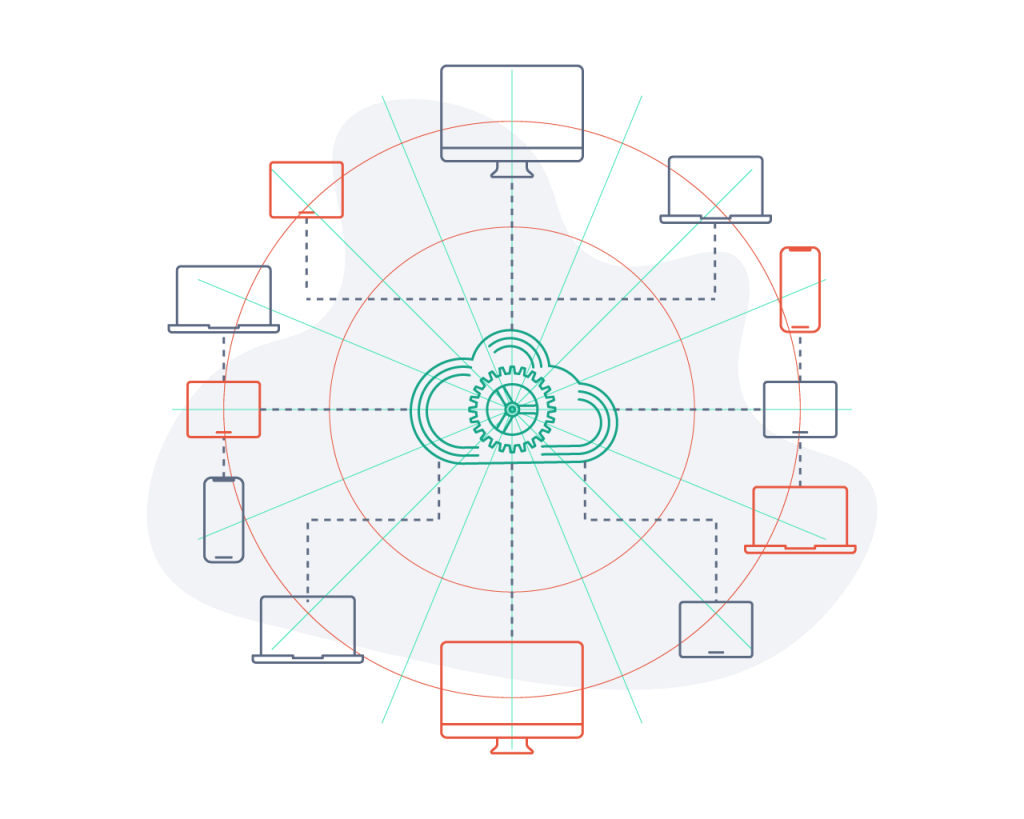 Management of heterogeneous device landscapes
You don't only have Apple devices in use? In addition to Jamf, we offer you further UEM systems to manage non-Apple devices. Microsoft Intune is particularly suitable for this purpose due to existing interfaces. We show you different possibilities and advise you which system is the right one for you and how several systems can be managed uniformly with little effort.
Complementary VPN solution
You would like to use a Per-App-VPN? We advise you on a suitable third-party solution and have a solution in our portfolio with NetMotion, which is an optimal addition for this purpose.