As EBF Inc. reaches the 5-year milestone, we are reflecting on the journey that has brought us here. All the challenges and successes that we have built and grown from. An opportunity to celebrate and show gratitude for where we are today and look ahead with a heightened sense of conviction.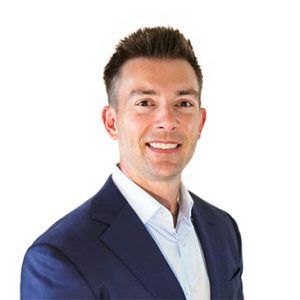 "EBF Inc is a company I am immensely proud of what we have accomplished thus far, but I am even more excited about what lies ahead of us." 
Thomas Steinmetz
Vice President & GM EBF Inc.
As many start-up stories begin, it all started with a group of German guys at a San Francisco food truck by Pier 39, enjoying a late-night gathering after a long day at a mobility conference. In the process, EBF GmbH founder and CEO Marco Föllmer, together with Thomas Steinmetz, came up with the idea of advising on the topic of mobile device management together with partners and carriers in the US market as well. The idea of a subsidiary called EBF Inc. was born.
It will take another two years until the idea became a reality. So, Marco Föllmer and Markus Adolph, both CEOs and founders of EBF decided to form EBF Inc along with Thomas Steinmetz as VP & GM in 2016 to provide the same quality service to the North American market as to the European market and to service their first local customer: Accenture. 
The EBF Onboarder, together with a services & support offering from Germany, was the initial product launch. EBF Inc. started with a handful of customers who were in transition of either moving from On-Premise systems to cloud or legacy MDM to Modern UEM with the EBF Onboarder. Some notable reference customers were World Bank Group, Booz Allen Hamilton, and The Coca-Cola Company. 
As we gained more customers and the complexity of these transition projects increased, we quickly identified the need to help our customers with professional services to configure source and target systems, as well as project management and end-user communication strategy. We also started servicing customers in the ANZ markets.
Gaining Traction/Growing fast
Whenever it comes to deploying Modern Workplace solutions like a Mobile Device- or Unified Endpoint – Management platform, we see many organizations struggling to pick the right solution. It is very hard to achieve the desired use cases, let alone having a poor deployment experience, especially when migrating from On-Premise or legacy solutions. Additional challenges also surface when running the day-to-day operations of such solutions. Many of our customers are having a hard time finding the right resources to keep up with the ever-changing requirements of the business and the certifications necessary to stay up to date. 
The world has changed a great deal in the past 5 years! The need for EBF Inc.'s products, services, and expertise has increased, as many customers are accelerating their transformation process. This has also created a shortage of expert resources that can consult and guide a customer as to which platform and UEM strategy to use for their Employee Experience and End-User Management. 
We therefore decided to address this need by creating a Center of Excellence: A great Proof-of-Concept Experience, migrating live devices into a Managed Services Environment of the latest 
UEM platforms with 24/7 support, replicating the customers desired use-cases. 
With the trend of organizations looking to manage a hybrid workforce continuing, EBF Inc is supporting Partners such as telecommunication carriers and distributors in order to scale and simplifying the implementation. What started as a one-man-show, has now grown to a 13+ person company with Coast-to-Coast coverage.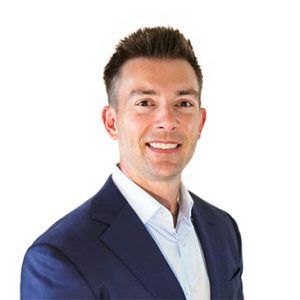 "I am incredibly grateful to have been able to attract and build a great team of dedicated & passionate individuals. Even though we had to build and operate the team remotely, we were able to grow as a cohesive unit. We challenge each other and are constantly thinking of ways to create innovative services and solutions for our clients and partners" 
Thomas Steinmetz
Vice President & GM EBF Inc.
While we reflect on what we have learned in the past, this year is about looking forward. We have helped our customers and partners migrate over 1.5M devices (iOS, Android, macOS, WIN10, & Rugged) over to Modern Workplace solutions thus far. We are going to launch creative and attractive programs for the second half and beyond 2021, making it easy for our customers to implement and run these latest technologies.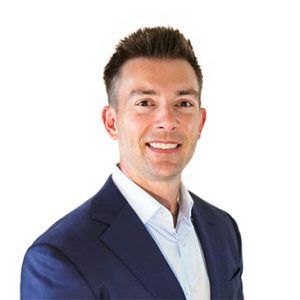 "The Future is already here; we just help spread it around evenly. That is why at EBF, it is our mission to help organizations realize the full potential of Modern Workplace Solutions by changing the state-of-the art and becoming the best Next-Gen Managed Services Provider!" 
Thomas Steinmetz
Vice President & GM EBF Inc.
You want to be advised? Take up contact with us now!