By Lukas Braun
Lukas is a Solution Engineer at EBF and an expert for Apple technologies. He knows all about the special features of iOS, iPadOS, macOS, and tvOS, ensuring that customers enjoy a high level of security and a good user experience. As a passionate Apple user, that is important to him as well.
It's one thing to call yourself an Apple expert. Having Apple confirm this expertise is quite another. That is why we are so delighted to be included in the Apple Consultants Network – a network of independent Apple specialists. Membership underlines our expertise with Apple technologies and opens up new avenues of opportunity for us. The network offers exclusive access to valuable knowledge and advance information, as well as providing communication channels to relevant contact persons, enabling us to provide our customers with even better service, and place requirements with Apple.
What is the Apple Consultants Network and how do you benefit from it?
The Apple Consultants Network encompasses independent technology service providers, who have proven expertise in Apple technologies and can assist companies to select, set up, and use these technologies.
The membership provides us with access to exclusive training sessions and materials and allows us to participate in several events throughout the year, where we have the chance to meet important Apple representatives. This allows us to place customer requirements with Apple, gain access to valuable knowledge, and receive advance information about upcoming changes. This means that we are in a position to prepare for the changes and already know how to deal with them, while others are still just hearing the news. We will of course pass this advance knowledge on to our customers. We will prepare them for changes in plenty of time, help them to react and provide an even higher level of service.
Apple technologies becoming increasingly relevant for companies
And that is enormously important. At the end of the day, iPhones, iPads, and Macs are all becoming ever more relevant for companies. Apple devices are used more and more frequently, as they deliver convincing performance in terms of data protection, security, and user experience. Taken together, they also form a more homogeneous landscape that is easier to manage. And many employees want to work with them too.
I too am an enthusiastic user of a MacBook and an iPhone, as both systems boast seamless interaction – especially since the advent of Big Sur – and because they provide many functions to make my working day easier. From a corporate point of view, one of the major benefits is that the Apple App Store only contains apps with code signing – meaning that they are from a known source. This means that the applications present a significantly lower risk than those on Android. Both sides benefit from the topic of single sign-on. The function is very sophisticated with Apple, ensuring higher levels of user satisfaction and relieving the pressure on IT.
Challenges related to iOS, iPadOS, macOS, and tvOS
However, it is not possible to simply introduce Apple devices into the company. Provision, administration, and security must be integrated efficiently into existing IT systems – most often in addition to Android and Windows devices. This poses a range of challenges for IT teams. The technologies all have a number of special features that must be taken into account: during automatic device registration in the UEM system during commissioning, for example, or when assigning app licenses to employees. In these cases, Apple uses proprietary services such as the Apple Business Manager and the Volume Purchase Program. Overall, there are many requirements that must be implemented differently on Apple devices, as compared to Android or Windows devices.
We know all about these special features and we know how the devices can best be managed – also in conjunction with Android and Windows technologies. We have provided proof of this in countless customer projects. We offer a wide-ranging solution portfolio, including Jamf Pro, an Apple-specific UEM system, and the Microsoft Endpoint Manager, which provides interfaces to Jamf. And our own products have also been optimized for Apple operating systems.
Our experience, our expertise, and our portfolio enable us to help companies to get the best out of Apple technologies. And now that we have been included in the Apple Consultants Network, we will be able to do that even more effectively in the future. Personally, I am really looking forward to the insights we will receive, and to the discussions with our customers.
My colleagues and I are happy to respond to any queries you may have about Apple technologies.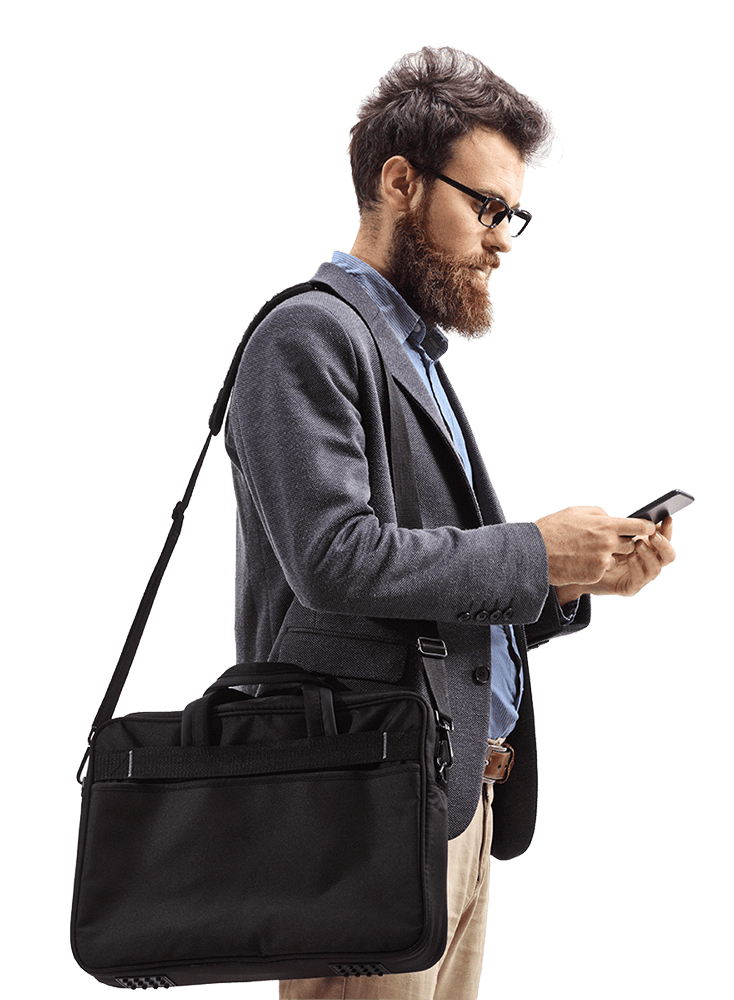 What innovations can companies

look forward to this year?
By the way: This year' Apple releases again include some interesting, relevant functions in a professional context: Functions that contribute to increased data security, better privacy, and improved user experience and device management. Our white paper has all the details for you.