As we look ahead to 2023, it's clear that the workplace is undergoing a profound transformation. The future of work is being shaped by a range of technological, social, and economic factors, and it's essential for organizations to stay ahead of the curve. The modern workplace is evolving rapidly, and those who don't adapt risk being left behind.
Thomas Steinmetz, Vice President and GM at EBF Inc. will explore in this blog some of the biggest trends shaping the future of work, and explain how businesses can embrace these changes to create a modern, innovative, and productive workplace.
Mobilizing the Modern Workplace
The modern workplace has been transformed by technology and cloud computing, leading to the rise of hybrid and remote work. The COVID-19 pandemic has accelerated this trend, with organizations quickly adapting to a distributed workforce. The benefits of remote and hybrid work include greater flexibility and work-life balance for employees, a wider pool of talent, and reduced business overhead costs. The mobile modern workplace is supported by various technologies, including virtual machines, hyperconvergence, virtual customer relationship management, sales force automation, agile development, remote merchant processing, and web 2.0, which streamline business processes and provide a more versatile and portable way of doing business.
EBF Files, EBF Contacts, and EBF Print are essential tools for mobilizing today's remote and modern workplace. These apps provide secure access to critical company files, contacts, and printing capabilities, streamlining business processes, and supporting the needs of the modern workforce. These solutions truly make a real difference in the digital workplace, and we are proud to offer them to our customers.
AI is rapidly transforming the way we work. It's making it easier to automate routine tasks, freeing up time for employees to focus on more strategic, creative, and value-adding activities. AI can also help businesses to improve decision-making and increase efficiency. However, it's important to use AI ethically and transparently, and to ensure that employees are trained in how to use it effectively.
AI Models such as ChatGPT can play a critical role in supporting modern businesses. As a powerful artificial intelligence language model, ChatGPT can provide businesses with instant access to information, automate repetitive tasks, and even enhance the overall customer experience.
Collaborative workspaces are becoming increasingly popular, as businesses look for ways to create a more collaborative and productive environment. The latest workspace tech trends, such as virtual and augmented reality, are helping to create immersive and interactive environments that allow employees to work together more effectively.
Microsoft Teams is a top-notch collaboration tool for businesses. Our team can integrate it smoothly into your current workflow, enabling effective communication and collaboration for a more productive and connected workforce. Microsoft Teams supports the latest workspace trends, enhancing collaboration and streamlining processes.
Employees might not always be personally available to take calls, whether it be after work hours, on the weekends, when on vacation, or during meetings. Due to the rise of remote or hybrid workplaces, front desk or receptionists may no longer be able to assist with answering calls and project professionalism. By avoiding the monotony of a robotic voice or a dial tone, a professional recording guarantees that your brand is established, and credibility is built with consumers and partners. The caller experience can be improved by using a professional voicemail recording service, which offers high-quality audio and professional voice actors.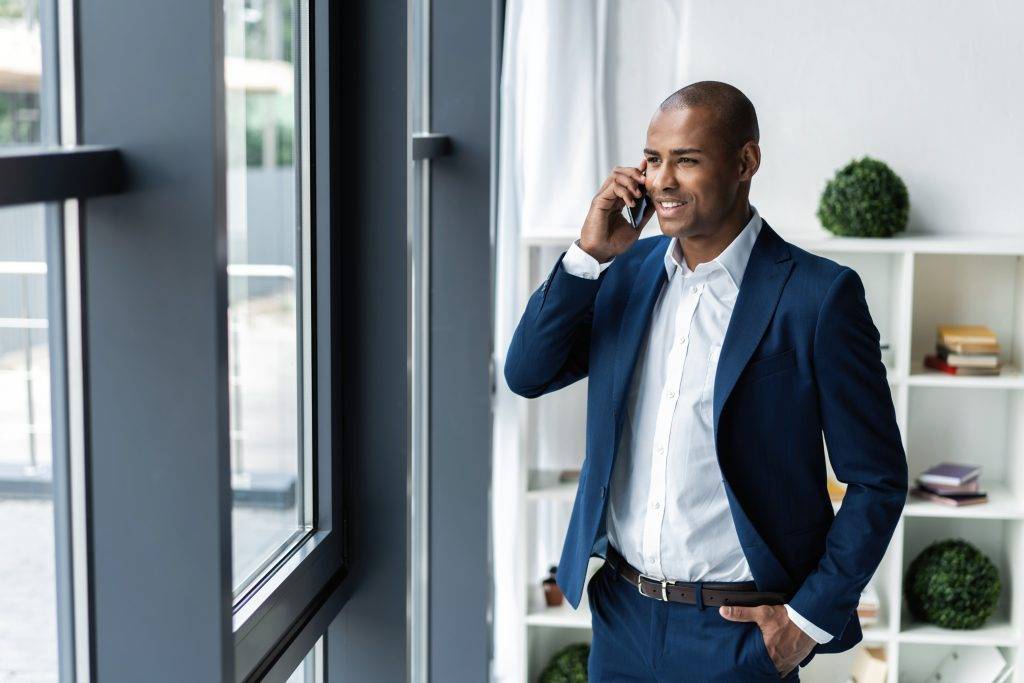 Hiprocall's Branded Voicemail service allows companies to create a consistent and professional image by customizing their voicemail greeting with their company's logo, tagline, and brand messaging. This can enhance the company's brand identity, project a more polished image, and leave a lasting impression on clients and customers.
Achieving Greater Resilience with Holistic Visibility
A resilient IT team is crucial to any company's success. Companies should invest in technologies that expand their visibility and allow for emerging issues to be solved before they become significant problems. Holistic visibility is essential for companies with hybrid and remote workers and can build greater resilience against security threats, short-staffing, and supply chain disruptions. It can also pave the way for greater IT sustainability.
With Zimperium, organizations can gain holistic visibility into the security of their mobile devices and take proactive measures to address potential threats before they become significant problems. Zimperium provides real-time, both on and offline, on-device protection against mobile threats, allowing for holistic visibility into device security. Their AI-powered engine ensures up-to-date protection and quick response to security incidents. Zimperium helps companies achieve greater resilience against security threats and IT sustainability.
At EBF, we understand the importance of staying at the forefront of the modern workplace. That is why we are committed to providing innovative solutions that help businesses to embrace the future of work. With the advent of digital working, employees need access to their data and resources, whether from the office or on the move.
EBF is dedicated to helping our clients create a modern and productive workplace that supports their business goals. As the world of work continues to evolve, it's essential for businesses to be flexible, innovative, and adaptive. The trends outlined in this blog are just the beginning, and it's up to companies to embrace these changes and create a workplace that's fit for the future.
2023 will be a challenging year for companies and IT departments in many respects. We are happy to help you meet these challenges.