Apple devices at work and school
End devices and software from Apple – especially iPhones and iPads – are used in many companies of all sizes to enable employees to work digitally and on the move. And digital learning and work opportunities are also becoming increasingly important in the education sector. Apple offers companies many benefits:
reliable and powerful hardware and software
intuitive operation and the associated lower support requirements
numerous functions that both facilitate the efficient protection of the devices and bring versatile functionalities for users
Thanks to long-term support with updates, Apple devices can be used for longer periods. Not only are security updates provided for older devices, but new features are also made available via the regular updates. This applies to both iOS devices and Macs from Apple. Corporate and school IT teams, therefore, need solutions to efficiently manage Apple devices and enable new features on Apple devices.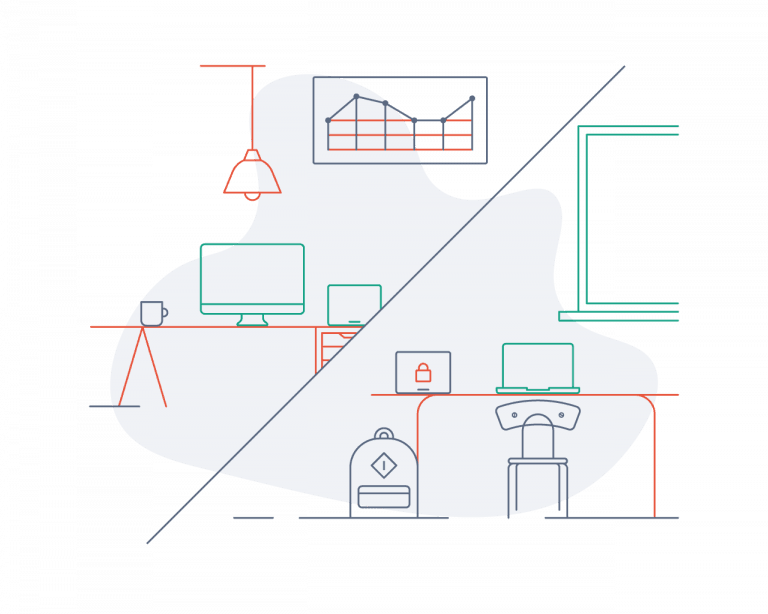 Centralized, secure management of Apple devices
Jamf specializes in the management of Apple devices and has been offering innovative solutions for the management of Apple devices throughout their lifecycle to companies and schools since 2002. Jamf supports all integrated functions and interfaces that the iOS, iPadOS and macOS operating systems offer specifically for device management, enabling the best possible interaction between Apple technologies and the Unified Endpoint Management system. New features that Apple provides for the devices are available virtually on the same day in the updates for Jamf solutions. This will significantly improve the user experience for employees and teachers as well as students, simplify the day-to-day administration of IT administrators, and increase security.  
Jamf

Consulting, implementation and support
Our experienced IT-Consultants advise you on the use of Jamf solutions in your company or school. We accompany you during the entire lifecycle:
Implementation of Jamf solutions in your IT landscape
Rollout of the solution and training of your employees
Demonstrate optimization potential when Jamf solutions are already in use
First-class support to relieve your IT and optimize operation
Due to our close partnership with Jamf, we are able to jointly develop suitable functions for new requirements.
The choice is yours:
cloud-based hosting or installation in your computer center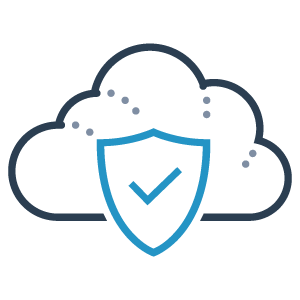 As a Jamf partner, we offer you the opportunity to use Jamf solutions as a cloud solution – hosted in EBF's secure data center. You benefit from a reliable service as well as high availability and stability.
Or decide for the on-premise variant and keep full control over your IT landscape. We ensure a smooth installation of the solution in your own data centers according to your requirements.
Jamf Pro:

Device management in larger companies
The Jamf Pro mobile device management solution enables corporate IT departments to efficiently and securely manage Macs, iPhones, and iPads from a central platform. The solution offers the following options, among others:
Deployment: Rapid acquisition and deployment of devices via DEP registration
Device management: Comprehensive centralized management and protection of devices (definition and enforcement of security policies, release, and deletion of corporate data and access rights)
Manage apps: Centralized management of applications throughout the entire lifecycle (purchase, installation, personalization, distribution and protection of apps, the establishment of a corporate app store)
Inventory management: Recording and breakdown of the equipment inventory
Patch management: Monitoring and closing of security hole
Jamf Now:

Device management in small businesses
Jamf Now is a cloud-based mobile device management solution for managing iPads, iPhones, and Macs. The solution is specifically designed for device management in small businesses and start-ups, and thanks to its intuitive design, it can also be used by people from outside the industry. Jamf Now offers the following essential functions for device management:
Setup: Quick configuration and remote device setup
Administration: Overview of devices and inventory data and central app management
Security: Protect devices with encryption, the option to lock devices or delete data, and remote password configuration
Jamf School is a mobile device management solution that is specifically designed to meet the needs of educational institutions. It aims to make Apple devices safe and easy to use in the classroom and to create productive learning environments for teachers and students. Jamf School enables schools to configure, secure, deploy, and manage Apple devices through an intuitive interface. Features of Jamf School include
Device management: Comprehensive device management and security
Deployment: Fast configuration and device deployment
Inventory management: Overview of all managed devices, users and apps and identification of irregularities
Teaching management: Management, distribution, and restriction of teaching materials
Manage apps: Provision and rights management of applications for teachers, students and parents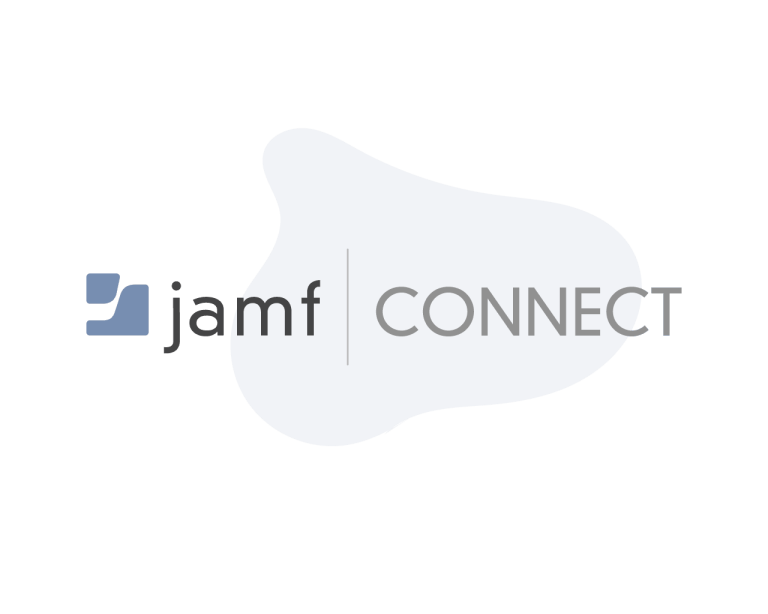 Jamf Connect provides simplified authentication options for Mac users. Log in to the Mac or enterprise services using common credentials and support for identity providers such as Active Directory, Azure, Ping, and Okta. This gives users easy access to all the resources they need – while making it much easier for IT to manage accounts.
Jamf Protect is an endpoint protection solution for the Mac that monitors, detects, responds to, and remediates threats, malware, and security incidents on Mac devices. Jamf Protect uses native security tools and Apple's Endpoint Security Framework to screen and analyze macOS system events for enhanced security.
As a Managed Service Provider & Silver Reseller of Jamf, EBF supports you with the introduction of Jamf Pro, Jamf Now, Jamf School, Jamf Connect, and Jamf Protect as well as the implementation into your IT landscape. Our certified consultants are available to support you and your IT at any time. We know the possibilities and functionalities of the Jamf portfolio very well and work closely with the manufacturer. This enables us to work together with the manufacturer to develop appropriate solutions for you, even for individual function requests.
Contact us to learn more about Jamf or other Digital Workplace solutions. We will be happy to advise you and provide you with an individual offer.