An individual concept
for your requirements
We have 25 years of experience in the enterprise mobility sector, supporting over 1,000 customers and managing over 1.2 million devices. We have in-depth knowledge of a range of technologies, an excellent partner network, and we know the market and future trends inside out. These are just some of the reasons why we are ideally placed to offer you comprehensive advice on the right technology and the right licensing, operating and support models for your business. We can help you guarantee high security standards and advise you on the resources you need to achieve your goals.
How do we do this? First of all, we analyze your current business processes, device landscape, and infrastructure. In this say, we determine the degree of maturity of your mobile landscape and your digital workplace that has already been reached. We then use this as a basis to develop a concept for your specific purposes, explaining how you can best meet your needs and reach your targets with optimum efficiency.
The concept incorporates
the following elements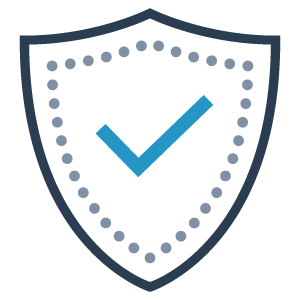 Security is central to a digital workplace concept. We can help you define security guidelines tailor-made to suit your company's specific needs. We consider the particular technical features of your situation, incorporate any necessary compliance and data protection requirements, and provide ample protection for your devices and data to guard against cyberattacks.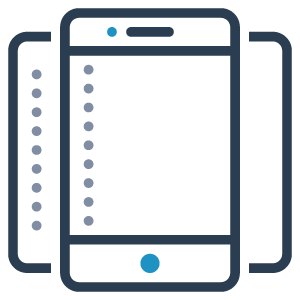 As a rule, businesses tend to have a very diverse IT landscape with a range of different device types and operating systems. These may include both company-owned and private devices, which may be used for both professional and private purposes. This in turn affects the technologies used and the extent to which the devices can or should be managed. We can help you develop and maintain an up-to-date device strategy.
Business processes, apps, and data
We can help you define the steps employees need to take on their devices, the applications, interfaces, and data they will need for this purpose, and the protection requirements for different types of information.
Operating model: We can advise you whether your chosen solution needs to be installed in your own computer center or in the supplier's computer center – assuming that both options are possible. In the latter case, it is often possible to use a public cloud solution, which may be used by a number of businesses, or a private cloud solution, where a specific cloud service is set up for your purposes. The solution may also incorporate carefully planned hybrid versions of the above. Find out more about our operating models
Licensing model: You will need licenses to legitimately use the various solutions. You can usually choose whether you purchase licenses on a permanent basis or pay an annual subscription. You can also choose between licensing per user or per device. Here again, we can advise you on the best licensing model for your company.
Support model: We can also offer you a first-class support service to back up our premium solutions. We will advise you on the model that best suits your needs. Find out more about our support services
Implementation and lifecycle
We will draw up a detailed implementation concept describing initial requirements, installation and configuration of solutions, plus rollout phases and outlay. Such a concept lays the foundations for seamless implementation. This then ensures a smooth transition from successful implementation to a structured, ongoing development process in which the solution is optimized in line with a lifecycle concept.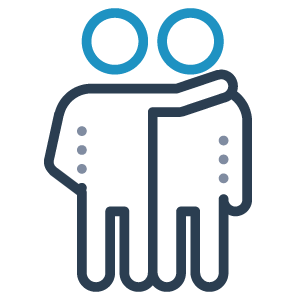 When searching for the best solution for your business, we are not tied to any particular manufacturers. In fact, we are constantly expanding our portfolio and partner network to ensure we can offer you what you need in the future too.
Get in touch if you'd like to know more about our consulting services or other Digital Workplace solutions. We will be delighted to advise you and put together a package tailored to your specific needs.