Consultation and Concept Development
Comprehensive advice on technologies, security and operating models
An individual concept
for your requirements
Many companies are facing the challenge of having to implement a digital workplace. But every company is different – has different underlying conditions, requirements, goals. We have in-depth knowledge of a range of technologies, an excellent partner network, and we know the market and future trends inside out. That's why we can provide you with comprehensive advice and create a concept for your digital workplace that makes secure and comfortable work possible.
How do we do this? We identify your requirements, analyze your mobility landscape, and determine the maturity of your digital workplace. On this basis, we develop a concept for your specific purposes and explaining how you can best reach your targets.
The concept incorporates
the following elements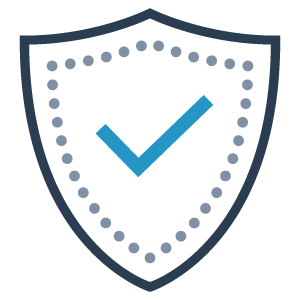 We help you define security guidelines that consider your requirements and technical specifics, meet compliance and data protection requirements, and provide ample protection for your devices and data to guard against cyberattacks.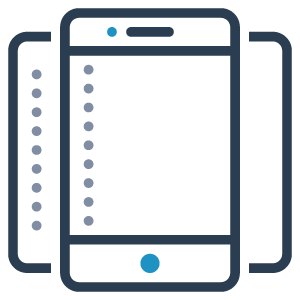 Companies tend to have a very diverse device landscape – with a range of different devices and operating systems. These may include both private and company-owned devices, which may be used for both professional and private purposes. This determines the extent to which the devices can be managed and which technologies are best suited for this. We can help you develop a device strategy and make management efficient.
Business processes, apps, and data
We can help you define the steps employees need to take on their devices, the applications, interfaces, and data they will need for this purpose, and the protection requirements for different types of information.
We analyze which technical solution is the right one for your needs. We help you select the right vendor or develop a suitable solution for you. Especially in the area of Unified Endpoint Management or in the area of Mobile Security, there are many different vendors to choose from, and we can help you evaluate them.
Operating model: We advise you on the advantages of operation in your own data center, in the public or private cloud and also show you which hybrid forms can be part of the solution path. Find out more about our operating models
Licensing model: We can advise you on the best licenses and licensing model for your company – purchase or annual subscription, licensing per user or per device.
Support model: We also offer you a first-class support service to back up our premium solutions. We will advise you on the model that best suits your needs. Find out more about our support services
Implementation and lifecycle
We will draw up a detailed implementation concept describing initial requirements and configurations of the solution, plus rollout phases and outlay. This lays the foundations for seamless implementation. After a successful implementation the solution will continuously be optimized using a lifecycle concept.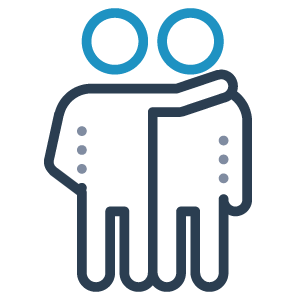 When searching for the best solution for your business, we are not tied to any particular manufacturers. In fact, we are constantly expanding our portfolio and partner network to ensure we can offer you what you need in the future too.
Get in touch if you'd like to know more about our consulting services or other Digital Workplace solutions. We will be delighted to advise you and put together a package tailored to your specific needs.