The challenge of data protection:

What happens to shared files?
Many companies want to make their processes more digital, more flexible and more effective. Mobile work is the keyword here. But to do that, employees must be able to deliver, edit, and share corporate data.  
However, this entails the risk that even unauthorized persons may be able to access sensitive data and confidential information may fall into the wrong hands.  
Especially since the frequency of phishing and ransomware attacks has more than tripled in recent years, the protection of personal and company data, combined with the control of shared files, is of central importance for companies. 
Data-protected file sharing and editing
BlackBerry® Workspaces, the intuitive Enterprise File Sync & Share solution, enables organizations to share, edit, and comment on files with confidence. The solution meets the highest standards of data security and makes teamwork and coordination processes more mobile and collaborative. 
The files are encrypted on the device, during transmission and during use. BlackBerry® Workspaces can be deployed in the cloud, but also as on-premise or hybrid solutions. The connection of existing repositories such as file servers, Sharepoint, OneDrive etc. is supported, but workspaces themselves can also be used as storage locations for the files. 
Digital Rights Management & Document Activity Tracking
Unlike other system solutions, using BlackBerry® Workspaces allows organizations to maintain control over shared documents, even if users have already downloaded these files or the documents are on mobile applications. 
This allows access rights to be redefined, adjusted, restricted and enforced at any time – regardless of where the file is stored. All activities associated with the document are documented and logged so that they can be viewed and used for auditing purposes at any time.  
Fend off malware attacks successfully with
BlackBerry® Workspaces
Enterprise File Sync & Share solutions are used to exchange sensitive data. Cyber criminals see this as a profitable target for attacks and try to blackmail companies with the help of ransomware or phishing attacks. BlackBerry® Workspaces can effectively support the management of a malware attack.
The logs and file documentation that differentiates BlackBerry® Workspaces from other Enterprise File Sync & Share solutions enable IT to quickly identify, eliminate and restore infected files to the state they were in before the attack. In this way, BlackBerry® Workspaces saves considerable time in the event of a crisis and enables the unaffected users of the team to continue working as usual. 
Flexible use and integration in different operating systems
BlackBerry® Workspaces can be used stationary on a Windows or Mac desktop as well as on mobile devices with iOS, Android or BlackBerry 10.
Workspaces also integrate easily with existing enterprise systems such as content repositories and authentication solutions and are compatible with a variety of UEM/EMM solutions.  
You have the choice:
Hosting in the cloud or installation in your data center? Span>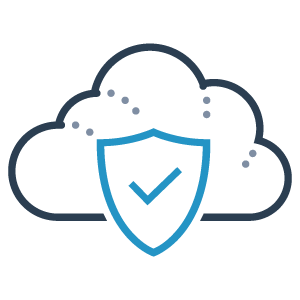 You have the option of using BlackBerry® Workspaces as a cloud solution – hosted in the secure data center, on a separate or shared instance. You benefit from reliable service, high availability and stability.
Or opt for the on-premise option and retain full control over your IT landscape. We ensure a smooth installation of the solution in your own data centers according to your requirements.
BlackBerry® Workspaces

Benefits
Contact us, if you have any questions. We will be happy to advise you and provide you with a customised quote.