Optimized administration of MobileIron
How to optimize MobileIron
administration workflows
Are you already using MobileIron, but need to manage large user groups with different company, department, and role affiliations? Thanks to EBF Delegated Admin, this can easily be handled by a number of different administrators.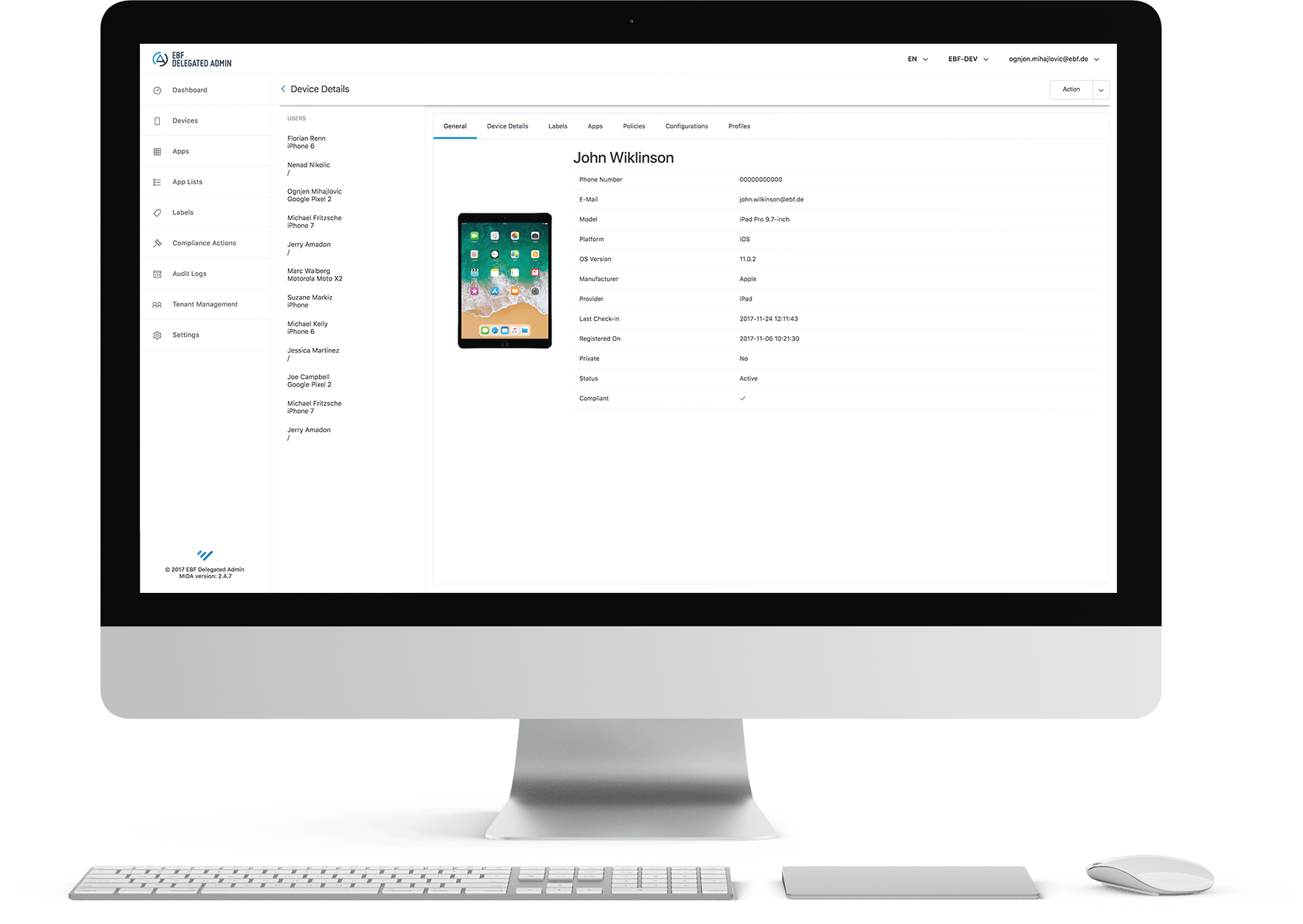 MobileIron is suitable for use
with multiple clients
By using EBF Delegated Admin, the MobileIron platform is suitable for use with multiple clients. Administration tasks to manage devices can easily be divided between a number of different administrators with different roles and rights, all managed by a higher-level administrator. You can specify what devices individual administrators can view, those they can access, and the specific actions they can carry out. This ensures that managing large user groups is simplicity itself, saving time and money in the process.
EBF Delegated Admin
benefits
The organization and its subdivisions are structured in a dedicated manner.
You can manage large user groups comfortably and transparently.
By splitting the administration tasks you relieve individual administrators.
You save time because changes can be implemented quickly.
EBF Delegated Admin
functions
Ability to create admin accounts with different rights
Ability to allow a higher-level administrator to manage accounts
Device management: ability to manage assigned devices
Content management: ability to manage access to corporate data for assigned devices
App management: black and whitelist functions and volume purchasing program for assigned devices
Client-based monitoring via a clear dashboard
Supports commercially available interfaces: MobileIron APIs, LDAP/Active Directory
Supports large MobileIron environments by operating multiple servers
Cloud-based hosting
or installation in your computer center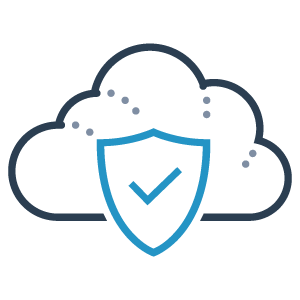 If you use the MobileIron cloud solution, EBF Delegated Admin is also hosted in the cloud. You will enjoy a reliable service, excellent availability and stability – without long implementation times and without effort for provision, administration, security, and maintenance of the infrastructure.
If MobileIron is hosted in your computer center, we will ensure that EBF Delegated Admin is installed seamlessly in your systems as well. You will keep full control of your IT landscape.