Migration to a dedicated platform from VMware Workspace ONE
in the shortest possible time
Challenge of the customer
Fulton Hogan, a New Zealand based civil engineering infrastructure company, has a large field-based workforce who spend most of their time out on site. They deliver numerous projects across a wide range of sectors in New Zealand, Australia, and the South Pacific. To work efficiently, it is vital that employees can access construction and project plans, as well as emails, and communicate with colleagues, partners, and customers from a variety of locations. Fulton Hogan uses a variety of custom developed and public mobile apps to keep their workforce mobile, safe and efficient. No matter whether it's sending mails, documenting progress on a construction site, or recording timesheet information, Fulton Hogan needs it done on the move, in real time.
Mobile devices play a critical role for Fulton Hogan, therefore, it is important for the devices to be managed centrally, to ensure employees are working efficiently and securely. In 2013, Fulton Hogan decided to introduce the Unified Endpoint Management system AirWatch by VMware (now Workspace ONE) to manage the 12 devices they had at the time. This was implemented by their telecommunications provider at the time on a platform shared with many other companies. The number of devices in their business has grown significantly since then to 7,800 today, largely due to the development and deployment of a suite of custom developed mobile apps within their business. Their mobile app strategy has enabled them to transform a number of their disjointed paper processes to deliver real benefits to their business.
In December 2018, Fulton Hogan decided to change UEM solutions provider and to use Workspace ONE on their own dedicated platform in an effort to be more agile, have full ownership of the solution, achieve the performance metrics they desired, and improve application deployment at scale. They chose their new UEM solution partner MobileNetwork, while Telstra and Spark remained their telecommunications providers.
Fulton Hogan faced a number of challenges related to the migration project: around 7,800 disparate mobile devices had to be migrated to the new VMware Workspace ONE instance – in addition to a large number of iOS devices (mainly in Apple's Device Enrolment Program) there were also some legacy Android phones. They needed to ensure the devices remained supervised, and that personal information of the devices was not lost during the migration process. Fulton Hogan has a range of different staff with a wide range of technical ability, so the migration had to be as simple as possible for the end users. Wiping the devices to re-enroll was not an option.
To ensure the migration was as simple as possible for their users Fulton Hogan looked for an expert partner to facilitate the migration. The new partner would also need to cooperate with the company's existing partners, so all solutions relating to the mobile landscape could be provided from a single source.
EBF which has a large network of partners was chosen as the migration partner with the right tool and expertise for Fulton Hogan. EBF has developed the EBF Onboarder, a tool that enables the migration from one UEM system to another, as well as the change of an operating model – with minimum effort for administrators and users, with a wide range of possible source and target systems. Worldwide over 800,000 devices have already been successfully migrated for other customers.
01


Intensive preparation of the migration
EBF and MobileNetwork worked closely to ensure the migration went smoothly.  EBF engineers taught the MobileNetwork team the intricacies of the migration tool, and due to the ease of use of the EBF Onboarder, the MobileNetwork team was able to facilitate the migration completely independently.
The MobileNetwork team developed a migration concept for Fulton Hogan and carried out an intensive 6-week test phase to ensure a smooth migration. It became clear that the migration could not be started as usual via a link in an e-mail due to Fulton Hogan's security policies (anti phishing). An individual solution was developed, which made it possible to start the migration via a web clip. The web clip meant all users could trigger the migration process, without breaching Fulton Hogan's security policy.
The EBF Onboarder, with its largely automated, easy-to-understand process, is particularly advantageous in areas where users do not have in-depth technical know-how. In order to further support the process end users were given a clear step by step migration guide.
The EBF team was on hand to answer any questions from the MobileNetwork team, which in turn was at disposal of the staff from Fulton Hogan. The migration of all 7,800 devices was successfully completed within just five months (including week long month end freezes), which was half of the time they were expecting this to take using a manual migration process.
02


Thorough monitoring of the migration
The monitoring function of the EBF Onboarder was also a great added value for Fulton Hogan enabling IT to track the migration status of any specific user group at any time. Users who had not yet performed the migration could be reminded by the IT via the notification function of the EBF Onboarder and the migration rate could be improved.
Equally helpful was the selection function, which made it possible to migrate users in a certain region or with a certain function, meaning the communication strategy could be more focused.
The EBF migration tool saved us a lot of time and effort! We liked the way we could deploy in a controlled manner, either geographically or by function. We are grateful for the support from EBF, when we requested changes or when we had any problems.
03


Migration to a dedicated platform of VMware Workspace ONE
Choosing a UEM system on its own dedicated platform gives a company the advantage that it can be tailored to its needs – while retaining full control over the system and data, as well as responsibility for management, security and maintenance. Thanks to the successful migration to the dedicated VMware platform, Fulton Hogan can now enjoy these benefits and rely on dependable mobile device management.
04


Perfect interaction between MobileNetwork and EBF
The cooperation between MobileNetwork and EBF was a great advantage for Fulton Hogan. It was MobileNetwork that drew Fulton Hogan's attention to the EBF solution and made them aware of the easy migration possibilities. Previously, the company had feared that it would have to make the switch with the help of an army of IT professionals who would have to perform the migration on-site for the end users.
Fulton Hogan was able to obtain all the mobility solutions from their UEM partner to receive a solution that was tailored to the company's needs, and to benefit from well-matched processes of a local contact person.
We are grateful to EBF and its partners for making what could have been a massive project a lot easier to handle. We were looking at travelling techs around New Zealand and Australia which we didn't need to do with the EBF Onboarder.
Fulton Hogan has more than 85 years experience in the transport, water, energy, mining, and land development infrastructure sector in New Zealand, Australia and the South Pacific. The company creates communities from the ground up, starting with its own network of quarries, complemented by its own asphalt, emulsion and precast plants. The 8,000 plus strong team helps to create, connect and care for communities; building the roads, ports, airports, infrastructure and property which bring people together.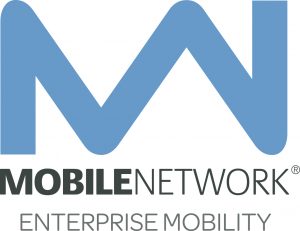 MobileNetwork excels in custom provision of managed mobility solutions for some of Australia's best-known
enterprises. A highly specialised Telstra Platinum Partner since 1993, MobileNetwork are experts in the
delivery of world class mobile communications services and support. The company offers holistic and
strategic solutions for devices, data, and applications across the enterprise. Services include solution design,
implementation and transition, and operations & support.