Unified Endpoint Management
Centralized and secure management of endpoints via one platform
Holistic solution

for the management of devices
The management of endpoints such as desktops, tablets, smartphones, or rugged devices is becoming increasingly complex for companies: Numerous device types with different operating systems need to be managed and secured against security vulnerabilities: from iOS and Android to macOS and Windows. And ideally in a uniform manner: Because the boundaries are becoming increasingly blurred in the digital workplace. That's why corporate data should be equally protected everywhere and user convenience should always be equally high. Regardless of which device an employee uses and where he or she is located.
This is exactly what Unified Endpoint Management (UEM) systems make possible:With the help of a UEM, administrators can manage and secure all endpoints, including applications and content, centrally via a single platform – throughout the entire lifecycle. Employees gain controlled access to relevant data and applications and experience a positive work experience on all endpoints. While security standards are maintained and the effort for your IT remains manageable. Productivity, satisfaction, and agility increase enormously as a result.
Expertise for the leading
UEM solutions
Microsoft, VMware, MobileIron, Jamf and BlackBerry are among the leading unified endpoint management providers. We know the solutions intimately and can provide you with detailed advice on usage, selection, and licensing, and guide you through implementation and operation.
BlackBerry - secure device management at its best
As an Emerald Partner, we bring in-depth knowledge around the BlackBerry® UEM and ensure optimal use of the technologies.
Jamf PRO - optimal management of Apple devices
We have the necessary know-how to introduce Jamf technologies smoothly and profitably into your company. Whether it's Jamf Pro, Jamf Now or Jamf School.
Microsoft - Device management from the cloud
We combine our years of expertise in the field of Enterprise Mobility with our Microsoft know-how. This is how we help you get the most out of Microsoft technologies.
MobileIron by Ivanti - Management with many add-ons
As the first European MobileIron partner, we bring in-depth knowledge of the platform and combine it with our development expertise.
VMware - Device management for complex cases
We have in-depth knowledge of the platform and combine this with our mobility experience – for the best possible configuration of Workspace ONE UEM.
EBF solutions for
UEM systems
We are well aware of the challenges around UEM systems and have therefore also developed two dedicated solutions that simplify migration between systems as well as administration.
EBF Onboarder - automated UEM migration
The EBF Onboarder enables a largely automated switch to leading UEM solutions and or from an on-premise to a cloud variant.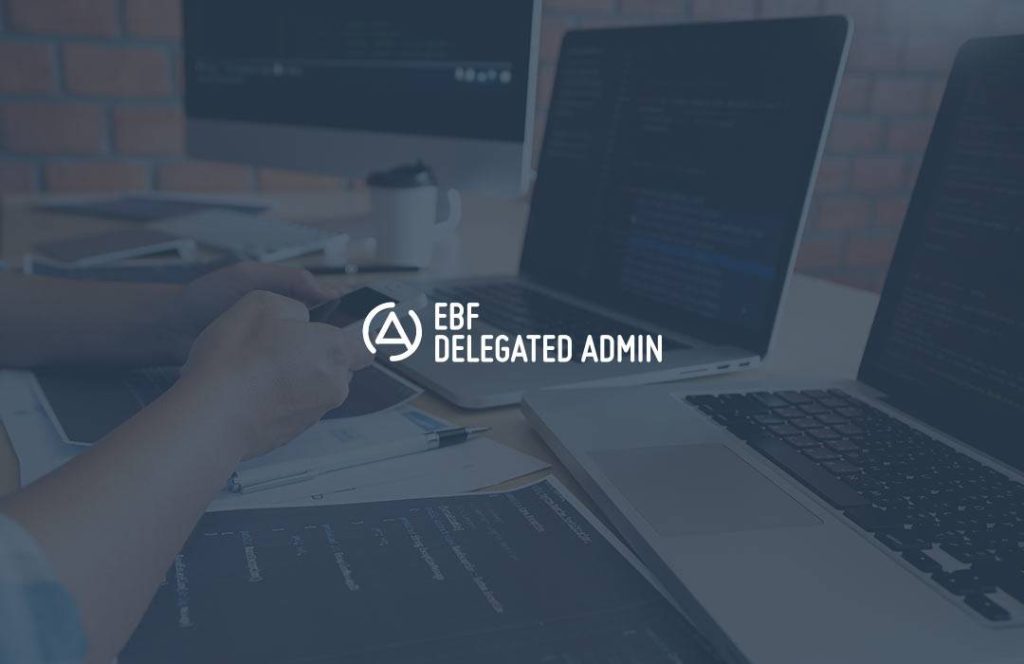 EBF Delegierter Administrator - MobileIron-Multi-Administration
The EBF Delegated Admin makes the MobileIron platform multi-tenant. Administration tasks can be distributed among several people with different roles and rights.
Unified Endpoint Management Consulting
Do you have questions about our products and solutions or do you need help with UEM?
Do you have questions about our products and solutions?