Unified Endpoint Management for central management of devices
EBF is an IRON Authorized Partner for MobileIron, one of the leading suppliers of Unified Endpoint Management (formerly Enterprise Mobility Management). The MobileIron UEM offers your IT administrators the ability to manage all devices, apps, and content securely and efficiently via a single platform. This is the basic prerequisite for a digital workplace. Your employees can carry on working no matter where they are, or what time it is – yet still meet strict security and compliance requirements. The UEM includes various components that can be used staggered as required.
EBF is an experienced MobileIron partner with the highest partner status
We can help you implement the MobileIron UEM solution and we will be here for you in each and every project phase. Our expertise is at your disposal. We design a concept for your approval, create the right infrastructure, support you throughout the rollout process, and ensure that the solution works seamlessly. As an IRON Authorized Partner, we have an in-depth understanding of the platform and can also design custom-built features to suit your specific needs. For further reassurance, our experience extends over a wide range of implementation projects. In other words, you can reap the benefits of our expertise, leaving you free to concentrate on your core business areas.
Mobile Device Management is used to manage and protect desktop devices, tablets, and smartphones from a central location. This is the cornerstone of UEM, and includes the following opportunities to:
automatically set up devices in line with company requirements
release and selectively delete company data
monitor devices: e.g. hardware and software, compliance conformity
protect devices by means of security policies, encryption, and certificates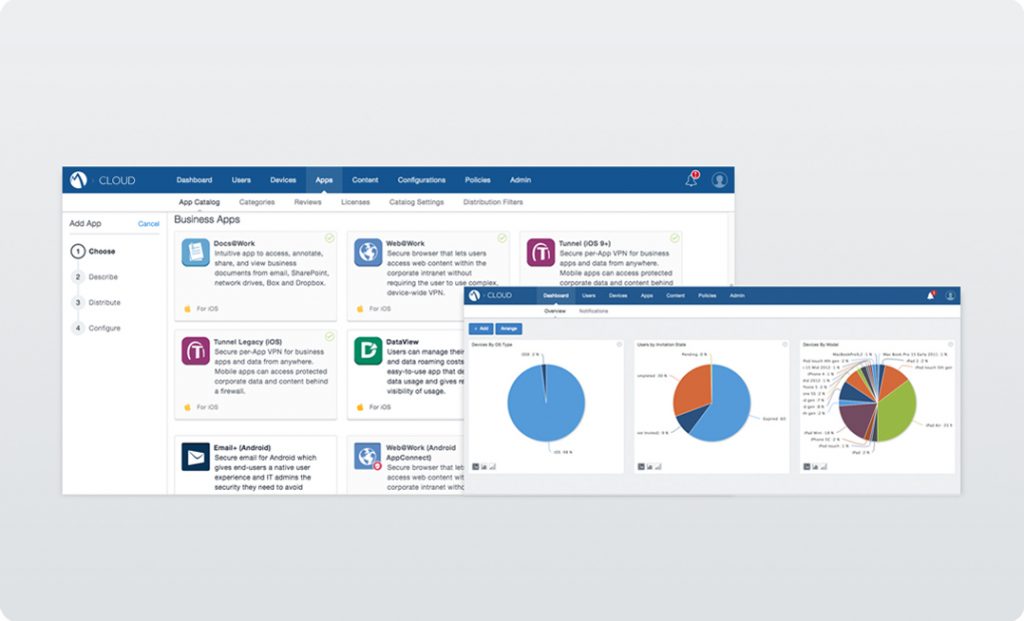 Mobile Content Management
Mobile Content Management allows employees secure access to company data in a range of content repositories and also offers the following functions:
ability to display, comment on, store, release and share files
encryption of e-mail attachments so that they can be displayed with specified authorized apps
introduction of data loss prevention controls to prevent unauthorized transmission of corporate data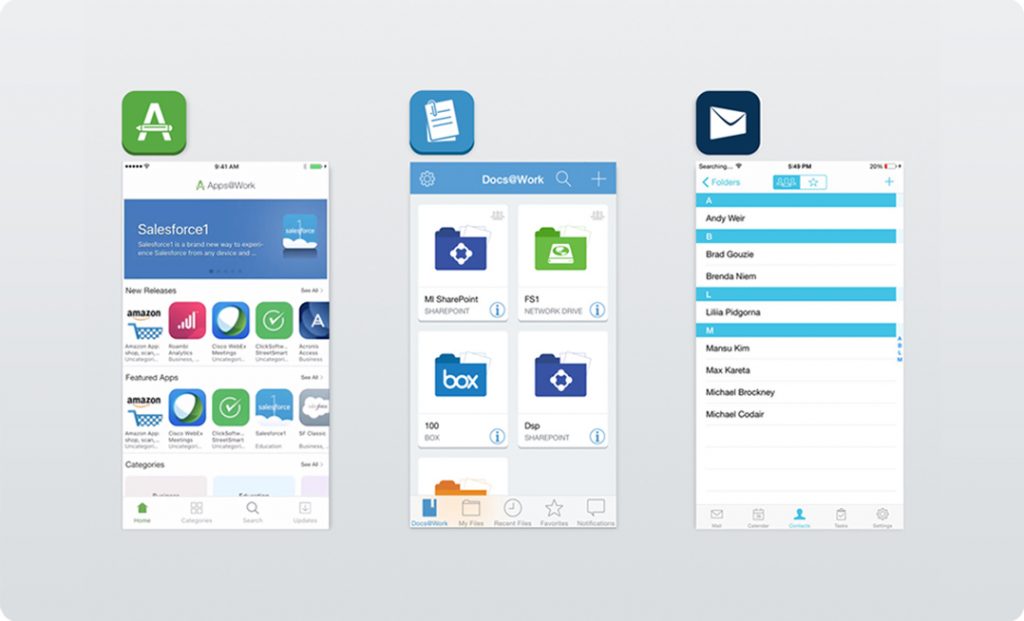 Mobile Application Management
Mobile Application Management helps you manage apps from a central location throughout the app lifecycle. You can:
prepare, install, protect, update, and uninstall apps
manage your own and third-party company apps
set up an app store for company apps (enterprise app store)
differentiate between professional and private apps
monitor the status of apps
create black and whitelists for apps
With incapptic Connect, MobileIron also provides a solution which allows enterprise applications to be developed, distributed and secured much faster.
MobileIron Sentry is an intelligent gateway designed to manage, encrypt, and protect traffic between mobile devices and the back-end system. It can be used to:
implement security policies
manage access to corporate information
encrypt e-mail attachments
MobileIron Monitor is a comprehensive dashboard solution, ideal for monitoring the status of all critical UEM components and identifying potential performance issues well before they become a problem. Relevant KPIs can be displayed and exported as required.
Secure access thanks to MobileIron Access
MobileIron Access allows you to implement intelligent policies to prevent unauthorized devices, users, or apps accessing your company resources. In secure environments you no longer need to enter user data thanks to seamless single sign-on.
MobileIron Authenticator guarantees extremely high security standards for your user accounts. The app ensures that multi-factor authentication (MFA/2FA) is required for specific platforms, as defined beforehand in the UEM portal. In this process, users will be asked to verify the log-in procedure via their MobileIron-managed mobile device.
Mobile security thanks to MobileIron Threat Defense
MobileIron Threat Defense offers you effective protection against cyberattacks – especially attacks via malware and WiFi access points. With this solution, you can define security policies, allowing you to identify known and unknown mobile threats by using algorithms created via artificial intelligence – even if you don't have an internet connection.
The choice is yours:
cloud-based hosting or installation in your computer center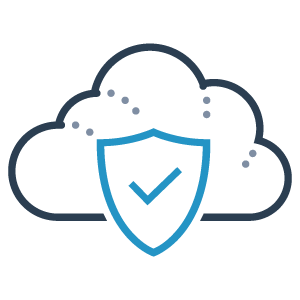 You can use MobileIron as a cloud solution – hosted in a secure computer center, on a private cloud, or on a public cloud. You will enjoy a reliable service, excellent availability, and stability.
Or you could opt for the on-premise alternative, where you keep full control of your IT landscape. We will ensure that your chosen solution is installed seamlessly in your own computer centers in line with your requirements.
The EBF not only supported us in our project, it also provided its contacts to app manufacturers so that we could place the requirements of Finanz Informatik directly with them. This helped a lot in the implementation of our ideas and requirements.
Trust and cooperation in the context of the migration project, as well as the professional implementation gave us the security of having chosen the right partner. The quick and noiseless introduction made the project a success. Not just for the IT sector, but for the entire DZ Bank.
Get in touch if you'd like to know more about MobileIron or other Digital Workplace solutions. We will be delighted to advise you and put together a package tailored to your specific needs.