The next level of
mobile device enrollment
The challenges of
eSIM management
Compared to a physical SIM card, an eSIM offers many advantages: No cumbersome card insertion is required, there is almost no potential for misuse, and the eSIM can be quickly and easily adapted to the user's needs.
However, distributing, managing, and activating the eSIM still poses a challenge because data from different sources is required for activation. These cannot be retrieved centrally and must be manually merged. Users also need an activation code, which must be sent to them. Switching a telecommunications provider or using a different contract abroad therefore also involves a lot of effort.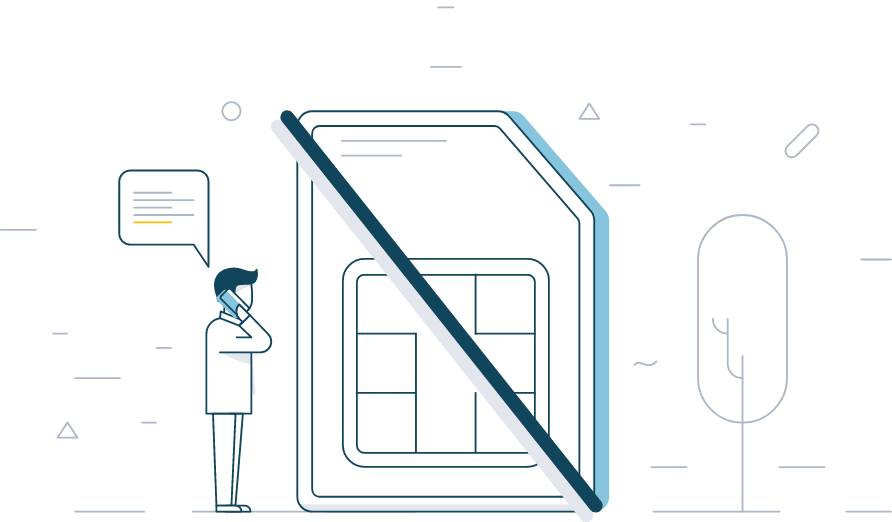 Together with Telekom, EBF has developed a solution that, in combination with a Unified Endpoint Management system, makes it possible to quickly and easily assign an eSIM to a mobile device, activate it, or deactivate it if necessary. No matter where the employee is physically located. To do this, the solution combines information (mobile contract, phone number, IMEI number, and EID) from different systems (e.g. UEM system and DEP portal) – something no other solution on the market currently manages to do.
This eliminates many of the manual steps involved in rolling out new devices, switching devices, or switching from a physical SIM card to an eSIM. Particularly with large numbers of devices, all of this can require a great deal of effort and, above all, high costs.
Prerequisites for using the eSIM Business Manager are eSIM-enabled devices and, in Germany, a framework agreement with Deutsche Telekom. International use is also possible for other carriers.
An administrator or the user himself registers a new device in the UEM system.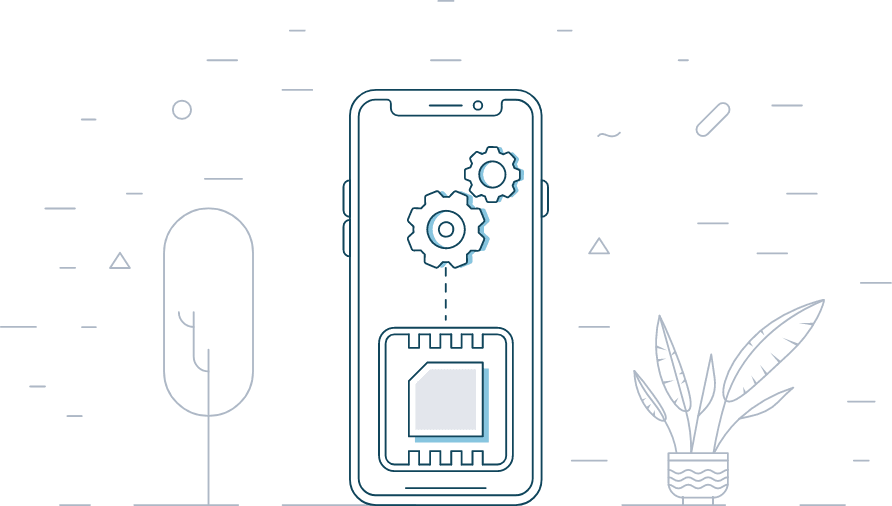 The administrator can select the previously registered device in the eSIM Business Manager portal, assign an eSIM to it, and activate it.
The user receives a notification about the available eSIM. He can then activate it in a few clicks and use the mobile phone contract directly.
In the future, this process will be automated even further: When a device is registered in the UEM system, the eSIM Business Manager will automatically trigger activation of the eSIM.
eSIM Business Manager
features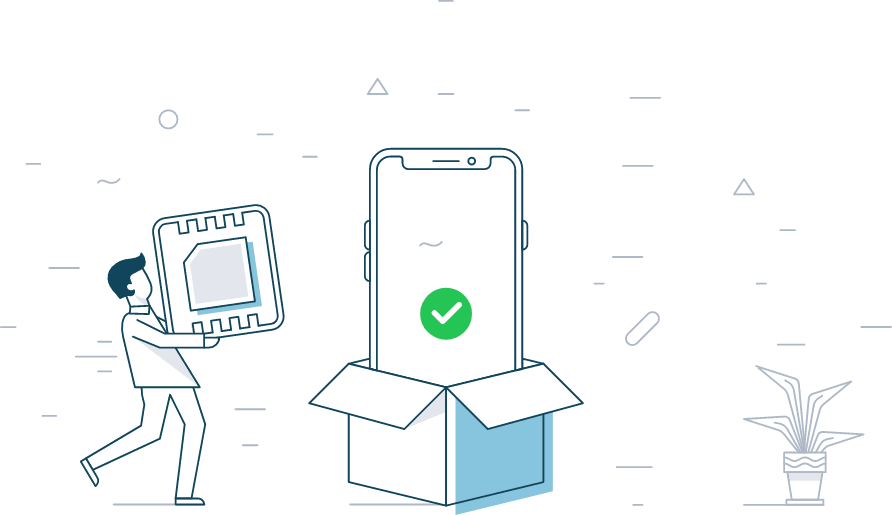 Administrators can assign a phone number and eSIM to new devices and activate them with just a few clicks.
Converting physical SIM cards to eSIMs becomes a quick and easy task for administrators. Migration from one eSIM to another and deactivation of an existing eSIM is also possible.
All relevant details of all active mobile phone contracts are clearly displayed in a list. Information from different systems (e.g. the UEM system and DEP portal) is combined.
Key advantages of the
eSIM Business Manager
Users can activate the eSIM with just a few clicks and immediately use the mobile contract. By adding an additional physical SIM card, they can use a device for both work and private purposes at the same time (dual SIM).
Telecommunications tariffs can be optimized by simply switching telecommunications providers or contracts. Unnecessary costs can be avoided by revoking an eSIM.
An eSIM can be quickly, easily, and remotely assigned to a device or removed from it if necessary.
Administrators can quickly view contract-relevant details. This is achieved by automatically merging data from different systems.
Contact us, if you have any questions. We will be happy to advise you and provide you with a customised quote.