Specific solutions
with added value for your employees and customers
Our portfolio offers the right solution for many kinds of businesses and challenges, but if we haven't got exactly what you need, you can rest assured we'll develop it just for you. Thanks to our large team of developers and our industry-wide networking abilities, we can adapt all applications to suit your specific requirements or even design individual, customized solutions tailored to your needs.
We take all your customer requirements into account and guarantee compatibility with your systems and devices, impressive ease of use, and a high level of data protection. Our solutions offer considerable added value for your employees and customers.
We invite you to attend workshops with us to identify your specific needs. We then work closely with you to find the ideal concept for your requirements. Next, our team of developers works to create a suitable solution, often in tandem with the manufacturer's team, carrying out extensive tests until they are satisfied with the end result. After successful testing, we prepare for and proceed with the implementation phase. You will usually have different operating models to choose from.
Examples of innovative
EBF developments
We have already developed many features for existing platforms, but we have also designed, and are still developing, a number of completely unique solutions too. The starting point for this was either a general market need or concrete customer requirements.
Examples of
such solutions include:
EBF Onboarder: Unternehmen, die bereits ein Unified Endpoint Management- bzw. Enterprise Mobility Management-System nutzen, stehen vor einer großen Herausforderung, wenn sie die Plattform wechseln wollen. Wir haben diesen Bedarf erkannt und für Sie den EBF Onboarder entwickelt, der eine Migration schnell und einfach möglich macht. Schon heute ist eine Migration zu den führenden UEM-/EMM-Systemen möglich. An weiteren Zielsystemen arbeiten wir auf Basis Ihres Bedarfs. Mehr über den EBF Onboarder erfahren ⟶
EBF Delegated Admin: Unternehmen, die MobileIron nutzen und große Benutzergruppen mit unterschiedlichen Firmen-, Abteilungs- und Rollenzugehörigkeiten verwalten müssen, haben einen hohen Administrationsaufwand. Wir haben diese Herausforderung erkannt und den EBF Delegated Admin entwickelt, der es ermöglicht, Administrationsaufgaben aufzuteilen. Individuelle Features können wir für Sie entwickeln. Mehr über den EBF Delegated Admin erfahren ⟶
EBF Files: Mehrere unserer Kunden waren auf der Suche nach einer Lösung für einen sicheren mobilen Dateizugriff für die eigenen Mitarbeiter. Hierfür haben wir EBF Files entwickelt und ermöglichen damit über eine einzige App einen sicheren und effizienten Zugriff auf Dateien verschiedener Quellen. Mehr über EBF Files erfahren ⟶
EBF Forms: Einige unserer Kunden benötigten eine Lösung, um Prozesse, die mit SharePoint in Verbindung stehen, mobil besser abwickeln zu können. Wir haben hierfür EBF Forms entwickelt. EBF Forms macht es möglich, SharePoint-Formulare auf einfache Weise zu erstellen, mobil verfügbar zu machen und die Daten weiterzuverarbeiten. Mehr über EBF Forms erfahren ⟶
"my mobile office": Für die Finanz Informatik wurde eine mobile Plattform mit einem umfassenden Service-Angebot entwickelt. "my mobile office" bietet den Sparkassen-Mitarbeitern einen großen Mehrwert und integriert mobile Endgeräte in deren Arbeitsalltag. Mehr über my mobile office erfahren ⟶
MobileIron Custom Scripts: Auf Kundenanfrage haben wir für die MobileIron-Plattform ein Feature entwickelt, das es möglich macht, den Traffic zwischen dem Mobilgerät und dem Backend-System zu überwachen und die Daten übersichtlich aufzubereiten. Ein weiteres von uns entwickeltes Feature ermöglicht einen einfachen Import und ein einfaches Duplizieren von Policies.
Benefits of our
individual solutions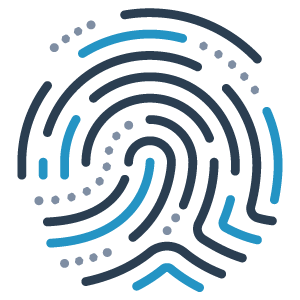 We develop individual solutions with added value for your employees and customers.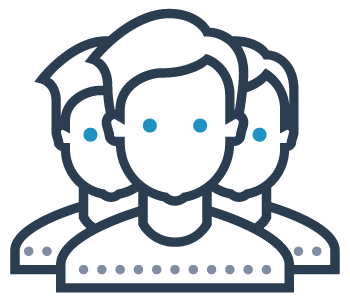 Our solutions convince through intuitive and comfortable usability.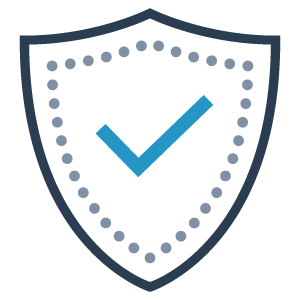 Security and data protection compliance
We fulfill high security and data protection standards (DSGVO).
We ensure a high level of compatibility with your systems.
Get in touch if you'd like to know more about our customized solutions or other Digital Workplace solutions. We will be delighted to advise you and put together a package tailored to your specific needs.