Unified Endpoint Management – with a focus on data protection and data integrity
BlackBerry is one of the leading suppliers of technology for secure digital communication and one of the leading suppliers of Unified Endpoint Management (UEM) systems. EBF is a BlackBerry Emerald Partner. BlackBerry® UEM is a tried and tested solution for managing devices, apps, and content, and controlling policy using a single platform. As such, it underpins the digital workplace. BlackBerry® UEM makes flexible digital working a reality – securely and efficiently. UEM has three key components: Mobile Device Management, Mobile Content Management, and Mobile Application Management.
EBF is an experienced BlackBerry partner with the highest partner status
We can help you implement BlackBerry® UEM and we will be here for you in each and every project phase – from consulting and conception, through implementation and rollout, right up to operation and support. Our expertise is at your disposal. As a Platinum Partner, we have in-depth knowledge of the platform and have a long history of working with BlackBerry on many successful projects. In other words, you can reap the benefits of our expertise, leaving you free to concentrate on your core business areas.
Components of BlackBerry® UEM
Mobile Device Management seeks to securely manage end devices from one control panel regardless of the device, operating system, or ownership model. Examples of possible actions include:
defining security policies
setting up devices in line with company requirements
access control and deleting company data
Mobile Content Management
Mobile Content Management allows employees to access company data in a range of content repositories and offers native editing functions, guaranteeing maximum protection in the process.
Mobile Application Management
Mobile Application Management offers the ability to manage apps from a central location – including a function to keep employees up-to-date with the latest company apps and other updates.
Intelligent access management
BlackBerry® UEM offers intelligent access management. This allows you to define policies and implement multi-factor authentication, plus it offers the single sign-on functionality.
Managing different operating systems and ownership models
BlackBerry® UEM is ideally suited to a wide range of device landscapes and can be used with different operating systems (macOS, iOS, Windows, Android) and for different types of devices:
for company devices that are only used for business purposes (Company-Owned, Business-Only – COBO)
for company devices that are also used for private purposes (Corporate-Owned, Personally- Enabled – COPE)
for private devices that are also used for business purposes (Bring Your Own Device – BYOD)
The choice is yours:
cloud-based hosting or installation in your computer center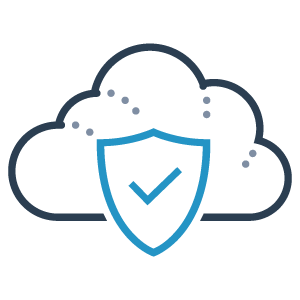 You can use BlackBerry®UEM as a cloud solution – hosted in a secure computer center, on a private cloud, or on a public cloud. You will enjoy a reliable service, excellent availability and stability.
Or you could opt for the on-premise alternative, where you keep full control of your IT landscape. We will ensure that your chosen solution is installed seamlessly in your own computer centers in line with your requirements.
We value the innovative ideas and the excellent expertise of EBF Consultants. The reliable support also convinces with short reaction times and high commitment. We look forward to continuing the long-standing partnership.
Get in touch if you'd like to know more about BlackBerry® UEM or other Digital Workplace solutions. We will be delighted to advise you and put together a package tailored to your specific needs.