Mobile messaging solution for secure and efficient communication in companies
It is important for companies and public authorities that individual employees or groups are provided with information quickly and easily in real-time and can communicate with each other. Especially in organizations where many employees do not spend the working day at a fixed workplace with a desktop computer. This requires fast, efficient, and secure communication – especially in emergencies or to optimize processes using chatbots.
High demands on professional communication
Mobile devices have become increasingly established in recent years and communication has shifted from e-mail and telephony to online conversations via text and video. However, professional communication places different demands on a communication solution than private communication and requires special functions. It must
take into account the strict requirements of the German Data Protection Regulation (DSGVO / GDPR)
be intuitive to use
offer features such as an alarm function and a document sharing function.
The problems and requirements of an IT department, as well as those of the end users, must be solved and fulfilled. Messaging services, which are frequently used for private matters, cannot meet these high requirements and are unsuitable for professional exchanges.
Teamwire: the messaging solution for public authorities and companies
The Teamwire messaging solution enables public authorities and companies to communicate internally – securely and efficiently. The focus is on increasing the company's productivity and maintaining performance in all situations. Thanks to a clear interface, employees work intuitively with Teamwire.
Teamwire consulting, implementation and support
Our experienced IT consultants will advise you on the use of Teamwire in your company and its integration into your unified endpoint management system. We accompany you throughout the entire lifecycle:
Implementation of Teamwire in your IT landscape
Rollout of the solution and training of your employees
Highlighting the potential for optimization when Teamwire is already being used
First-class support to relieve your IT and optimize operation
Teamwire operation: You have the choice
We ensure the deployment, management, security and maintenance of Teamwire via EBF's scalable, certified German data center, certified IS0 27001.
We install Teamwire in your data center and adapt it optimally to your infrastructure. Configuration, administration, security and maintenance are carried out by your IT.
Key features of Teamwire include:
Fast messaging:
Teamwire allows individuals and groups to communicate and share content such as files, photos, videos, and voice messages in real-time from anywhere. Teamwire comes with an integration to leading file share solutions (SharePoint, Google Drive, etc.) Push Notifications inform about new messages – even if Teamwire is not open.
Effective group exchange

Groups can be set up quickly and easily without size restrictions. IT admins can manage these groups through "Group Lists" and "Group Circles" and turn them into an information channel through broadcasting functions: Roles and rights can be defined via the administration portal, the Teamwire Dashboard, so that individual employee groups can only read messages, but not create them themselves.
Networking and collaboration – also for external users
An integrated employee directory displays employee profiles with roles and responsibilities, simplifying networking, and collaboration. External contacts (partners, suppliers, customers) can be securely integrated into group chats via guest account.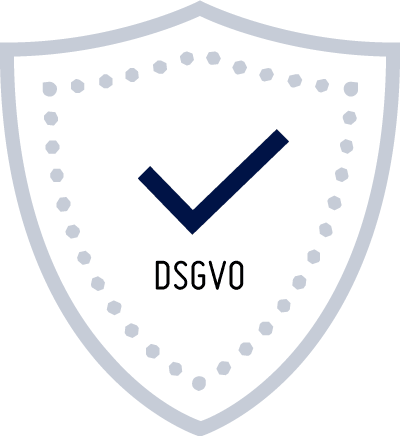 Teamwire complies with the basic data protection regulation as well as high security, administration, and compliance requirements. Data, messages, and metadata are transmitted and stored in encrypted form, are kept within the European Union, and are not passed on. User data is made anonymous.
Alarm function for crises
Teamwire has an alarm function that allows you to immediately notify your employees in crises – for example, a server failure, fire, or hacker attack – and coordinate emergency teams. Cost-effective, reliable, and with a wide range.
Manual creation of alarm messages or automatic sending of alarm messages via integrated systems
Sending to a defined group of recipients
Visual and acoustic marking of alarm messages
Regular information of the employees about the incident
Coordination of intervention teams via the group chat function
"Panic Button" for triggering an alarm in tricky situations where seconds can be crucial
Teamwire's open APIs make it possible to simplify and automate processes and the exchange of information in organizations – for example, by integrating third-party software or a chatbot, for which Teamwire serves as the front-end solution.
Chatbots integrated into Teamwire can be used for internal information requests from employees. For example, employees can use the Teamwire app to send support requests at any time, which can then be answered immediately.
Whatsapp for Business Integration
For external communication purposes, Teamwire provides integration with Whatsapp for Business. This allows customers to communicate with companies securely – via the WhatsApp channel they are familiar with, which would otherwise not be suitable for such communication.
The customer service receives the messages in real-time in the Teamwire app and can respond to them there. The data traffic is encrypted and offers high data security and is GDPR-compliant. Company data does not need to be uploaded to WhatsApp. Metadata is not analyzed.
You can easily manage your users and the app via an administration portal for which multiple clients can be created:
Simple user management also via Active Directory and LDAP directory
Definition of communication rules
Configuration of groups
Inspection of usage statistics
Teamwire can be fully integrated into Unified Endpoint Management systems like MobileIron or VMware Workspace ONE.
Get in touch if you'd like to know more about Teamwire or other Digital Workplace solutions. We will be delighted to advise you, put together a package tailored to your specific needs and give you the opportunity to test the solution for a month.