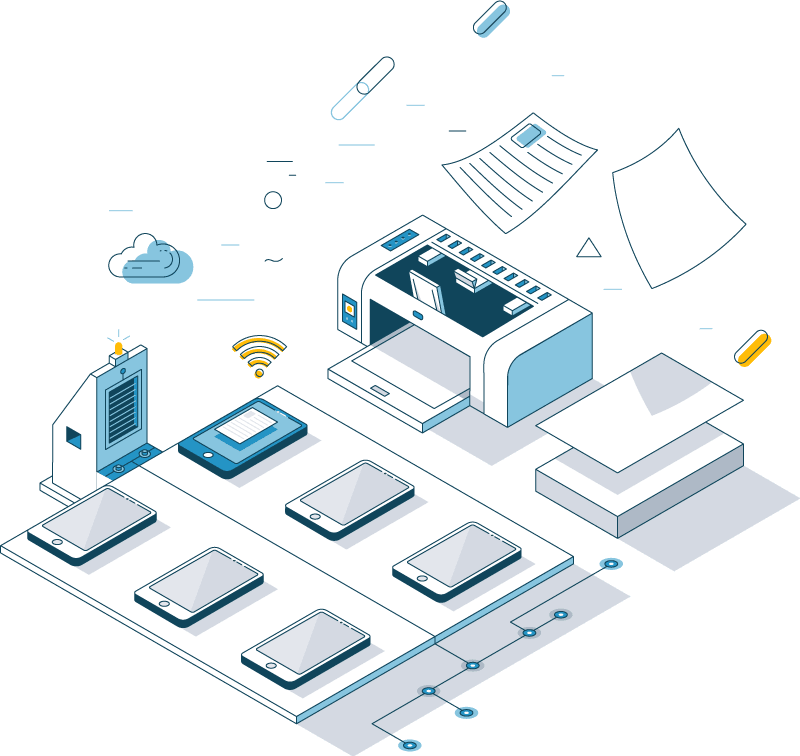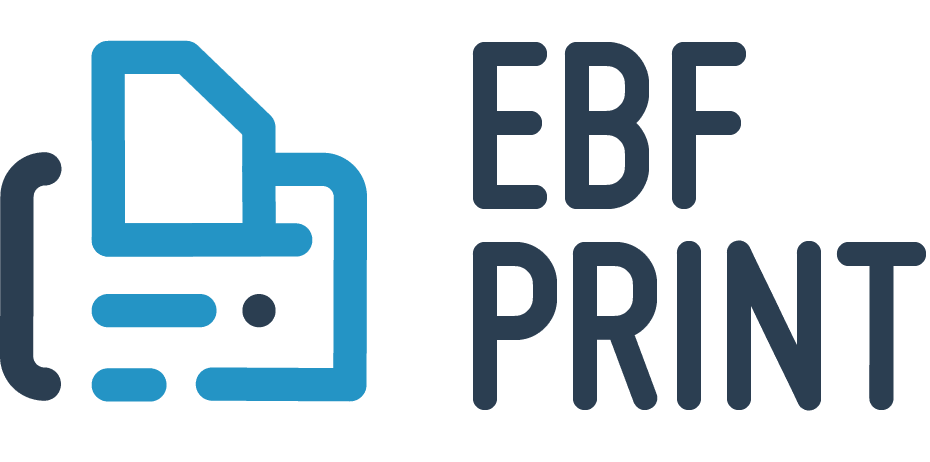 Convenient and secure printing from iOS devices
Complementing "Follow-Me" solutions
with EBF Print
EBF Print enables users to print conveniently and securely from iOS devices. Built on the AirPrint standard, the product works in tandem with "Follow-Me" solutions to enable employees to send files from an iOS device to any print installation they have been authorized for. This can be done from any AirPrint-supporting app (including the native iOS Mail app), without having to install an app or driver first and without necessarily being on the local network.
Print jobs are sent to the print servers in encrypted form, forwarded from there to the company's print infrastructure, cached on the print server by the "Follow-Me" solution, and held ready for printing. Subsequently, users can authenticate themselves at a shared printer, view their print jobs, and start printing. They can then take the printouts with them directly – without the risk of them being read by unauthorized persons.
The employee initiates one or more print jobs via the mobile device.
2.

Authenticate at the printer
At any time, the employee goes to a printer that he has been given access to and performs authentication.
The employee receives a list of all open print jobs and can select the documents to be printed. Documents are immediately printed and can be taken away.
Straightforward integration
and distribution
EBF Print can be integrated into a company's infrastructure quickly and easily and then managed centrally via the IT. It is easy to configure which user can access which print server – without the user having to take any action. The Unified Endpoint Management system is then used to assign users to groups and distribute the print profiles to the end devices. EBF Print establishes the connection between print servers and user groups, ensuring that a print job is routed to the correct server. If desired, the solution can also be hosted by EBF.
What is the issue with

printing from iOS devices?
For iOS, individual printer manufacturers or "Follow Me" solution providers provide apps that can be installed and configured for particular print structures. However, even if this configuration is done via a Unified Endpoint Management system, no smail can be printed on iOS. Data can only be printed if it can be forwarded to the corresponding app.
Additionally, in many companies, Apple's AirPrint feature is turned off. That is done to protect sensitive company data, which should not be printed on private printers at home.
EBF's solution can address both these problems: In addition to printing emails, printing against the company's printing infrastructure can also be done if AirPrint is actively disabled for private printers.