Secure mobile access to relevant company data
Optimum availability of
relevant company data
Would you like to be able to submit expenses claims when you're on the move, access price lists during client meetings, or share digital product datasheets while you're attending a trade fair? It's important to make sure that employees can access relevant information at all times, and share this information with customers, business partners, or colleagues – in a secure way, of course. This is the only way to make agile working a reality, as well as increasing service standards for customers and partners alike, and guaranteeing efficient working relationships with colleagues.
EBF Files offers your employees the opportunity to access file server structures and company cloud services from their home office, on customers' premises, or when traveling on business. In other words, your employees can access relevant documents such as guidelines, operating instructions, product datasheets, or price lists from a variety of different sources (file servers, OneDrive, SharePoint) even when they're away from the office, with the ability to edit these documents and share them with others. All contained in just one app, even when the user is offline, thanks to the optional synchronization function.
The system apps supplied with operating systems often don't offer anywhere near enough protection against unauthorized access. Now that the new General Data Protection Regulation (GDPR) is in force, they should no longer be used in business environments. In EBF Files, however, files are stored on the device in a secure container and kept separate from private files – exactly as the GDPR dictates.
Easy to integrate
and share
EBF Files comprises an app and a server, which is used to manage the app and users. This can easily be integrated in your existing IT infrastructure. EBF Files can be shared via a central management system without any major set-up effort for your end users. It's also very simple to integrate in the Unified Endpoint Management systems MobileIron, VMware Workspace ONE, and BlackBerry® UEM. EBF Files is available for iOS and Android and can be deployed from the public AppStore as well as through your enterprise AppStore. You can download a demo version from the Apple App Store.
Extensive data editing thanks to an integral Office editor and additional third-party apps
Files available offline thanks to an optional synchronization function
Automatic folder synchronization in online mode
Option to save files or folders as favorites for quick access
Direct access to recently used documents
Support with authenticating NTML, ADFS, and Kerberos
Support for DFS/CIFS, SharePoint, and OneDrive infrastructures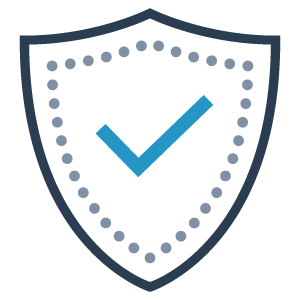 Security and data protection compliance
High security and data protection standards (DSGVO) are fulfilled.
Your employees can conveniently access and edit files.
Files are also available offline thanks to an optional synchronization function.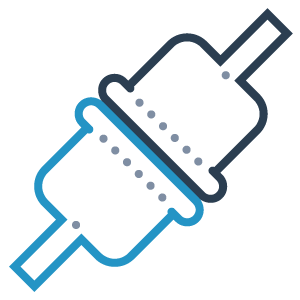 EBF Files can easily be integrated in your existing IT infrastructure.
Get in touch if you'd like to know more about EBF Files or other Digital Workplace solutions. We will be delighted to advise you, put together a package tailored to your specific needs and give you the opportunity to test the solution for a month.