Innovative technologies for the workplace of the future
Sichere und effiziente mobile Lösungen
für den Unternehmenserfolg
Der Digital Workplace ist das Arbeitsmodell der Zukunft. Mobile Geräte spielen hierbei eine entscheidende Rolle. Sie bieten Mitarbeitern die Möglichkeit, mobil, unabhängig von Ort und Zeit, effizient und sicher zu arbeiten und erhöhen dadurch die Produktivität Ihres Unternehmens.
Doch hierfür müssen einige Voraussetzungen erfüllt sein: Mitarbeiter müssen die Geräte intuitiv bedienen und reibungslos auf Daten und Anwendungen zugreifen können. Und das bei überschaubarem Aufwand für Ihre IT und unter Einhaltung höchster Sicherheits- und Datenschutzstandards. Denn zum einen wächst das Risiko von Angriffen auf Endgeräte, vor allem auf Mobilgeräte, immer weiter und auch Bedienungsfehler sowie das unbeabsichtigte Teilen von vertraulichen Informationen stellen eine Gefahr dar. Zum anderen erhöht die neue Datenschutzgrundverordnung (DSGVO) die Anforderungen an Unternehmen und macht umfangreiche Sicherheitsmaßnahmen erforderlich.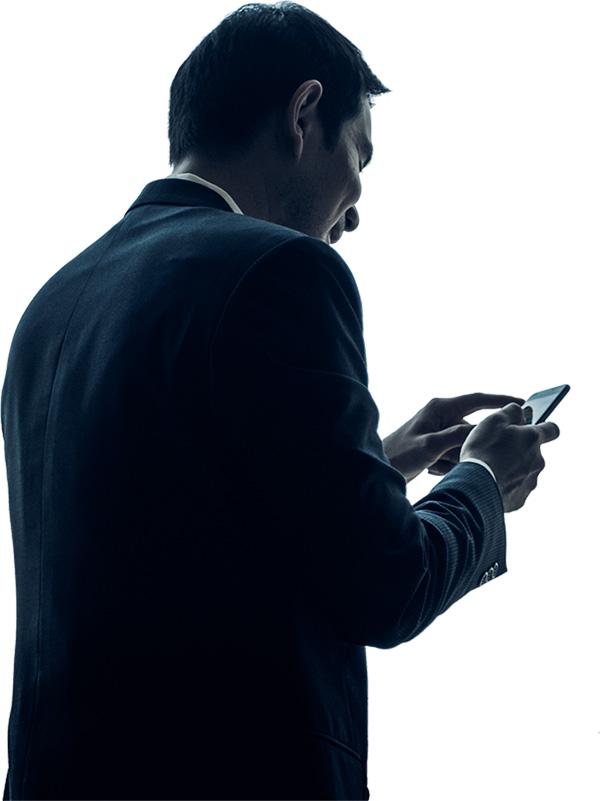 Digital workplace and enterprise mobility solutions

fguarantee efficient and secure end device management
There's no way your IT department can be expected to manage and protect devices manually, even if the number of devices involved is relatively small. This would be far too complex and labor-intensive, with associated high costs and considerable scope for errors. Hence solutions are needed to assist your IT team making mobile, digital working secure and efficient.
We work with a number of strong partners to offer a wide range of digital workplace and enterprise mobility solutions with this precise aim in mind. We can offer your company the right solution for your specific needs – whether you have 50 devices to manage or 100,000. Our services range from a comprehensive Unified Endpoint Management system right up to specific solutions for Mobile Content Management, Mobile App Publishing, Mobile Messaging, or Mobile Security. We can also design customized solutions tailored precisely to your individual business requirements.
Our mobility solutions

reliable and secure, standard or customized to your needs
Get in touch if you'd like to know more about our Digital Workplace solutions. We will be delighted to advise you and put together a package tailored to your specific needs.