For a future

full of hope
Transforming their communities to be healthier, happier and with a future full of hope for all children and their families – that is this mission of Best Start Region 1. It brings together community residents, local organizations, city and county departments, elected officials and businesses, who partner and commit to create equitable systemic conditions. Para Los Niños serves as the backbone organization for the Best Start Region 1 Collaborative.
Regular in-person meetings of the members have always been an essential part of Best Start Region 1's  work. There, community residents uplift community issues, propose and implement community led solutions. Then COVID-19 hit: the pandemic suddenly made all in-person meetings impossible and withdrew the critical foundation of the work. At the start of 2020, due to historical systemic barriers, neither affordable or accessible high-quality broadband, digital equipment, nor suitable collaboration solutions with digital formats existed in the comminuty to continue the collaborative work.
In a unique collaboration between the Best Start Region 1 Para Los Niños and Child360 program team, T-Mobile US, Jamf and EBF Inc, the technological gap was at least partially addressed. The dedicated teams worked to provide 600 iPads that would facilitate the attempt to create a virtual collaborative space. Additionally, supplemental regular hands-on technology clinics provided by the Best Start Region 1 program team, further addressed the technological/digital literacy gap.
For many community resident partners, this was their first interaction with a device of this kind.
Logistics Manager + Community Liaison
In this collaboration, EBF took the opportunity to activate our expertise and commited staff:
First of all, it was very important to identify the team's requirements and challenges in dialog with various contacts, to show them options and to translate them into a technical concept.
This brought to light some characteristics which needed to be considered: For example, Para Los Niños did not have an active Apple ID, which is important for purchasing and distributing apps automatically.
The EBF advised the team on possible options and made it possible for users to ultimately choose whether to use their own ID or a generic Apple Managed ID from Para Los Niños, which can also be used for other community purposes.
After clarifying the demands, the devices were set up by the EBF team using Jamf Pro with Apple School Manager and configured in a way that allowed them to be up and running with just a few simple clicks.
Apps such as Zoom used as a meeting software, Google Translate to overcome language barriers, Google Drive for an exchange of data, and web links to relevant project pages were provided directly on the device.
EBF was flexible and understanding of our budgetary constraints and worked with us to make sure our needs were met. Our EBF support rep made herself fully available from start to finish for this project; always open to take extra time to help problem solve.
Instructional Technology Coordinator
After the initial collaboration meeting at the beginning of April 2021, the first online Best Start Region 1 Driving Equity and Justice Community Bill of Human Rights Town Hall took place on April 24th. Soon thereafter, Best Start Region 1 was able to continue their Systems Change efforts to transform their communities to be healthier, happier and with a future full of hope for all children and their families.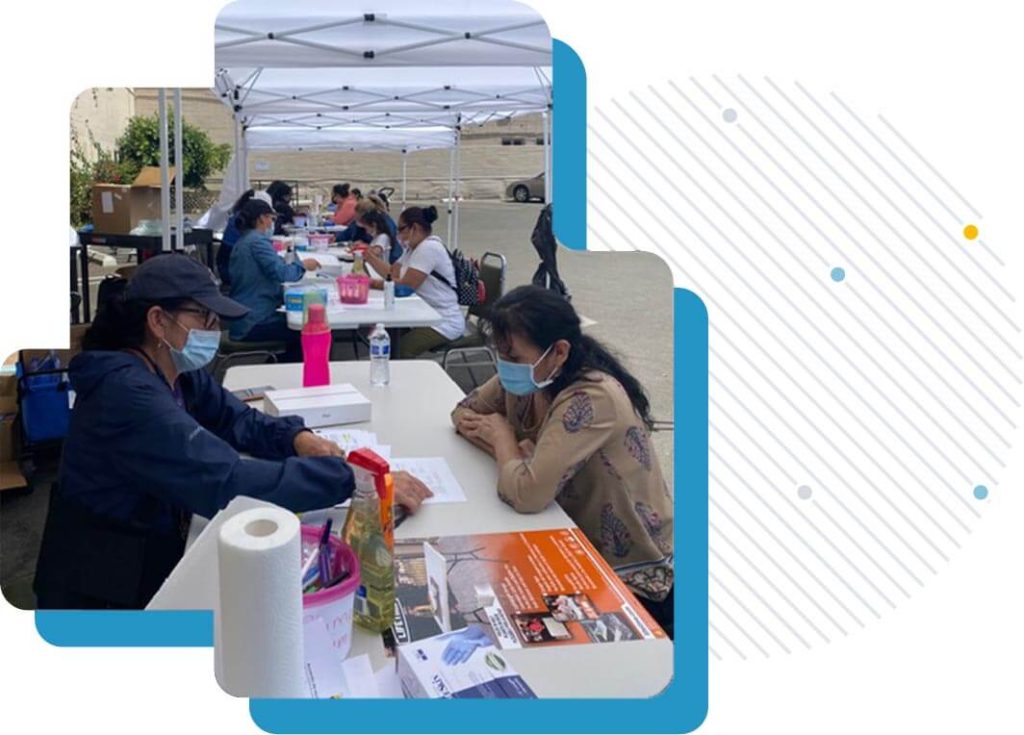 Digitization of project work within the shortest possible time
Individual consulting on specific challenges – with high usability through an automated enrollment and different ID usage options
Translation of requirements into technical concepts
All services from a single source thanks to a large network