Staying on top of an organization's umpteen end-user devices is an increasingly daunting challenge. That's why Deutsche Telekom and EBF got together to develop a comprehensive Device Lifecycle Management platform to simplify all processes related to devices in corporate use. This platform enables ordering, assembly, and delivery to be performed on a single platform in just a few clicks along with management, return, and exchange of devices and accessories – adding enormous value for enterprises all round!
Learn more in our blog article about how you too can save a lot of time and money with the Device Lifecycle Management (DLM) platform and profit from more flexibility as well as higher quality data.
One lifecycle, many complex steps
There are many, many steps to be taken and many, many challenges to be faced in the lifecycle of a smartphone, tablet, or laptop – mainly because the individual phases of an end-user device tend to be mapped in very different and non-interacting systems.
The complexity begins with the order, because the components have to be purchased in different portals. Every login costs time, no two interfaces are the same, and the upshot is scores of individual orders and invoices. The conditions, too, are liable to vary and discounts are often only granted on orders for bigger quantities.
Once the products have been ordered, it's likely to be a while before an inventory can be taken of them and they can be assigned to employees. That can't be done until after they have been delivered. In the next step, the devices have to be provided with suitable cases, screen protectors, and SIM cards or eSIMs and then commissioned by the organization's employees.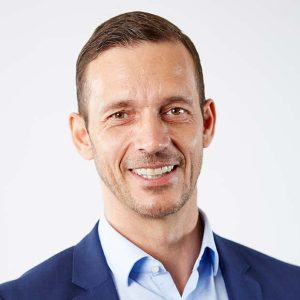 We know from our customers that a great deal of effort and expense are incurred in the course of an end-user device's lifecycle, and we're aware of just how time-consuming that can be, especially when a large number of devices are involved. And as soon as a device needs replacing because it's been lost or is due for exchange, the game starts all over again.
Markus Adolph
EBF founder and Managing Partner
It's not uncommon for businesses to delay essential replacements of end-user devices owing to a lack of transparency regarding the lifecycle.
Deutsche Telekom and EBF had a vision – to optimize all of these processes and provide them on a single platform. It turned out to be a mammoth task!
A tremendous amount of systems and data are involved, and interfaces need to be built them all. They have to interact seamlessly if customers are going to stay on top of their device landscape. And there are umpteen use cases to be considered. The cooperation was excellent, though, and we managed to overcome all of these obstacles, and come up with a platform that maps and simplifies all processes related to end-user devices in corporate.
Heiko Zeumer
IT Project Manager for Device Lifecycle Management at EBF
Thanks to the interfaces with Telekom, service provider and UEM systems, all relevant data can now be addressed, displayed, and processed.
From ordering and assembly of the devices through delivery and management to return and exchange, all steps can be performed in a single portal – with significant added value not only for IT teams and users but also for purchasing and accounts departments. A lot of time is saved by all stakeholders, and they profit from more flexibility as well as higher quality data.
Kai-Philip Hager
Co-IT Project Manager for Device Lifecycle Management at EBF
A successful process all round
Depending on the package they subscribe to, customers who already have a framework agreement with Deutsche Telekom can map many of the steps in their device lifecycle using the DLM platform: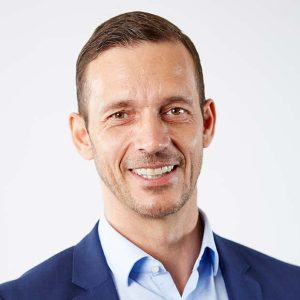 We were very keen to build a platform like this that simplifies so many time-consuming processes. We're proud to have got there together and we'd like to thank everyone who helped make it all possible with their amazing dedication and a shared vision.
Markus Adolph
EBF founder and Managing Partner
Would you like to learn more about Deutsche Telekom and EBF's Device Lifecycle Management platform?